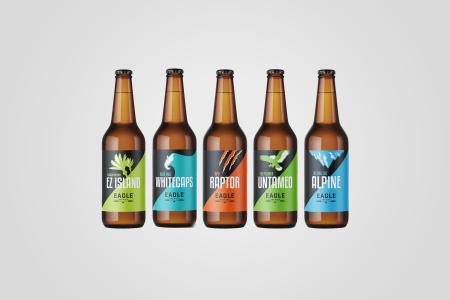 The owner of New Zealand's Eagle Brewing is quitting the company and says his wife is divorcing him as the fallout continues following his racist comments last week about Māori.
On May 12 David Gaughan, owner of the brewing company based in Kaiapoi, just north of Christchurch, wrote on Facebook that New Zealand's indigenous males were the scourge of the nation and the sooner they were put in prison "the better". In a Facebook post in the days following Eagle Brewing said the comments were in reference to violence against women and that they were "misconstrued as racism".
However, the condemnation was swift with the New Zealand brewing community widely rebuking the comments as the public called for boycotts. Multiple bars and bottle shops took Eagle Brewing's products off their shelves while the Brewers Guild of New Zealand said in a statement that "this kind of hate does not belong in our industry".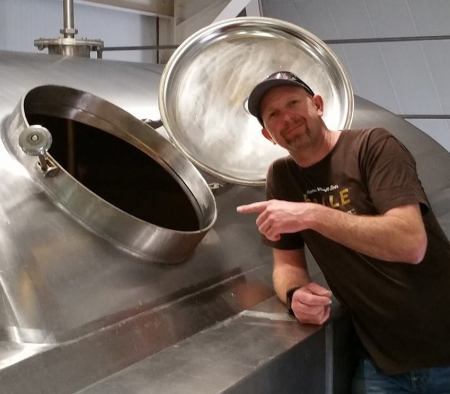 Speaking to Radio New Zealand (RNZ) on Tuesday (May 18) Gaughan, who is originally from Yorkshire in England, said he would now leave the business and step down as a director and will transfer his shareholding in the company to his wife Marilyn Yoseres.
RNZ said a new director – who is not involved in the day-to-day running of the business – would be appointed while Gaughan said Yoseres had decided to end their marriage.
It's a fall from grace for the multi-award winning brewing company who, most notably, in 2016 won the Stout, Porter and Black Beer Trophy in the New World Beer and Cider Awards for their Coalface Stout before backing it up with bronze at the AIBA awards the same year – where they also won silver for their Red IPA.
In 2018 Eagle Brewing successfully raised over NZ $300,000 via New Zealand crowd funding site PledgeMe to help fund moving the brewery from Christchurch to Kaiapoi and to build a new brewpub. The Port & Eagle venue opened in early 2019.
Since the furore exploded last week several figures in the New Zealand brewing community have said Gaughan's comments hadn't come as a surprise.
Ava Nakagawa, who owns Christchurch craft beer bar Pomeroy's Old Brewery Inn and the Beer Baroness Brewing Company told Stuff.co.nz she had stopped stocking Eagle Brewing's products over a year ago due to Gaughan's previous remarks online.
Also, Simon Cooke, co-founder of yeast producer Froth Technologies, who had contract brewed a beer at Eagle Brewing, said Gaughan had shown "this type of character before".
"And he has had opportunity to make amends and change his behaviour and has failed to," Cooke told Stuff.co.nz.
In a public apology Gaughan said his comments were unacceptable, that they were "made as a result of deep seated issues" he possesses after growing up with family violence and he would seek help to improve his cultural understandings.