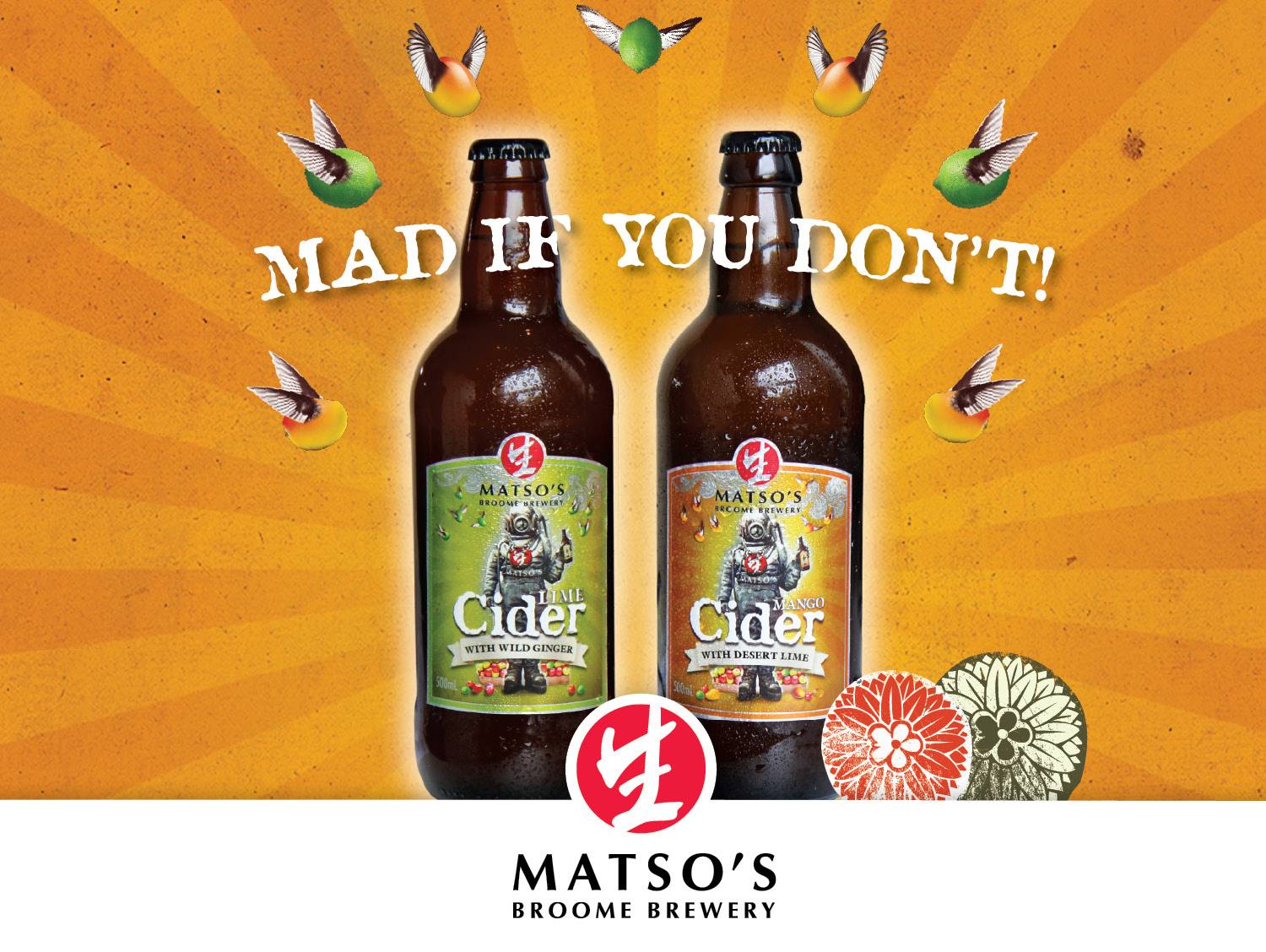 As we reported previously, the well-loved Ginger Beer from Matso's will soon be joined by a ginger-spiked lime cider, as the WA brewery began to diversify into the rapidly growing cider market.
And Justin Wiebrecht, Director of Sales and Marketing at Matso's, is happy to have their new product hitting shelves around the country in the nick of time for the summer festive season.
But don't think that he is unaware of the challenges involved, despite the market expansion.
"In a saturated cider market, there is always significant pressure to create something unique and appealing but also something that will stand the test of time," he says. "We were first approached to utilise the unique flavours of the Desert Lime by Desert Farm owner Jock Douglas and our initial thoughts were for an entirely Desert Lime cider, but after much experimentation and months of tastings we are happy with our final products."
Keeping with their quirky character, the team has blended apple cider with the rare, authentic Desert Lime, sourced straight from the Aussie Outback, before adding the same flavours as in their signature brews: mango and ginger.
And to avoid their ciders being indistinguishable among the ranks of the overly sweet mass produced options already out there, Matso's has utilised the fruit sugars from the mango and desert limes to give a more natural fresh flavour profile.
Despite extreme demand for the new ciders and slight production delays, the bottled ciders will soon make their way down to Perth and to stockists around the country. For now, check out the company's descriptions and decide which cider to try first:
Desert Lime & Wild Ginger Cider 4% ABV, 500mL bottle
A quality apple cider blended with authentic desert limes from outback Australia and our secret, wild ginger-flavoured emulsion which is used in our famous Ginger Beer. This one-of-a-kind drop goes down an absolute treat in the summertime. The heated ginger characters hit the palate right away and this balances perfectly with soft lime overtones that give this cider a crisp, medium dry finish.
Mango and Desert Lime Cider 4% ABV, 500mL bottle
A refreshing apple cider shaken up with real mango pulp and rare desert limes from the Aussie Outback. This thirst quenching, 'hot weather' drink with just a hint of residual sugar sweetness also features a punch of tropical fruit bursting through the back of the palate. Drink it straight up or over ice in a long glass.