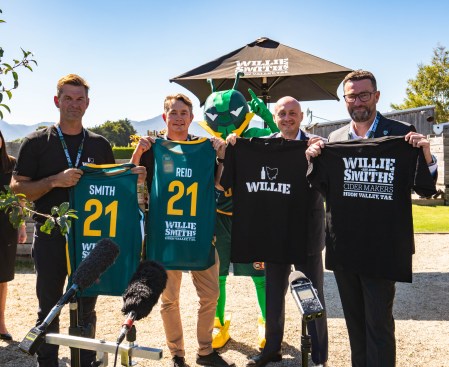 Whatever craft beer can do craft cider can too as Willie Smith's is named the foundation jersey partner of the National Basketball League's newest team the Tasmania JackJumpers.
Following in the footsteps of craft beer breweries sponsoring major national sports teams, including Gage Roads and up until recently Colonial and Two Birds, the Huon Valley-based craft cider makers have entered a three-year agreement with the JackJumpers that will see them wear the Willie Smith's name on the lower back of their jerseys when they enter the competition in October for the 2021/22 season. Willie Smith's will also have a pop-up "Apple Shed experience" at Hobart's Derwent Entertainment Centre (DEC), where the JackJumpers will play their home games, while it will also have cider pourage rights.
The JackJumpers – named after a jumping venomous ant – are Tasmania's first NBL team in 25 years since the Hobart Devils folded after the 1996 season.
The deal comes at a time when the NBL is rising in popularity on the back of its free-to-air broadcasting arrangement. Every NBL game is shown live on SBS on Demand while up to four matches a round are screened live on one of SBS' main network channels. It was rumoured back in January that the Nine Network was eyeing up the $20 million NBL broadcasting rights for its new Stan Sport streaming service when they come up for renewal later this year.
Willie Smith's co-founder Andrew Smith said: "We're really impressed by the way the JackJumpers have galvanised the local community and are excited to be partnering with one of Tasmania's only national teams. We're proud to be their first local jersey partner and can't wait to be out at the DEC, celebrating their first win with a Willie Smith's cider!"
Tasmania JackJumpers CEO Simon Brookhouse said: "We're delighted to welcome a great Tasmanian company in Willie Smith's Cider as we embark on this exciting journey ahead. This partnership is Tasmanian to the core. One of the oldest Tasmanian apple farms, joining forces with Tasmania's newest sporting team the JackJumpers to make the Apple Isle proud."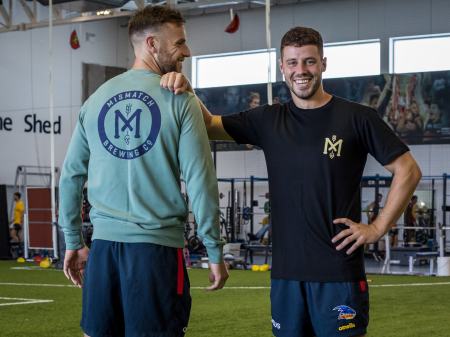 Meanwhile, Adelaide's Mismatch Brewing and AFL side the Crows have announced a new partnership. Mismatch is now "the official beer" of the Crows, with club members to benefit from a range of exclusive offers across a range of products. The brewery will also be a visible part of the club's match day experience with the creation of the Mismatch Beer Deck at Adelaide Oval.
Mismatch's fellow Lot 100 tenants – Adelaide Gin Distillery and Hills Cider Company – will also become the Crows' official gin and cider partners.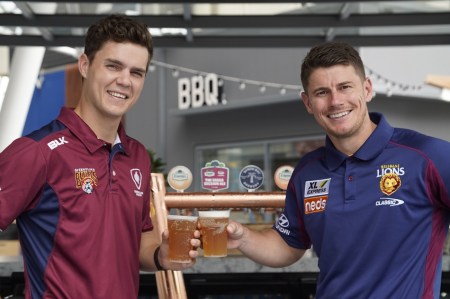 And in another partnership between a brewery and a sporting organisation, the Lion-owned Eumundi Brewery has teamed up with Brisbane sporting venue The Gabba to brew a new beer exclusively for stadium-goers.
Eumundi Brewery head brewer Chris Sheehan said: "With The Gabba being a fantastic supporter of our core Eumundi beers, the opportunity to work together to create a stadium-specific beer was simply too good to pass up.
"The Gabba Session Ale is an easy drinking Pale Ale, with a decent fruit forward nose. Think citrus and stone fruit, with an approachable body and clean finish."