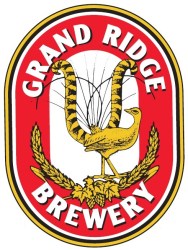 Due to rapid expansion several opportunities are available for Brand Ambassadors, Event and Tasting Staff in all Capital Cities representing – Grand Ridge Brewery, Victoria
Grand Ridge is one of Australia's oldest craft breweries and is still Victorian family owned today.
We are looking for people with a passion for and strong knowledge of the craft beer industry, a positive attitude and who are sales minded with great people skills.
We are passionate about quality and pride ourselves on providing the highest level of customer service and we are looking for the same traits in our event staff.
The role involves in-store sampling and promotional activity and weekend work at small and large events including beer festivals.
Candidates must be available to work weekends and Friday afternoons, preference will be given to candidates available for all 3 days.
Events are Friday evenings (3pm- 7pm) weekend Mornings (8am- 1pm) with some events held all day Saturday & Sunday.
Staff generally work solo so Self-Motivation, Confidence, Responsibility and Reliability are essential personal traits for all applicants.
Additional Requirements:
18 years and over
Current Australian driver's license & own suitable transport (can hold up to 15 cases of beer)
Current RSA or willingness to obtain
Work is contracted on a casual basis and a valid ABN is required
Weekend work at events will require use of own vehicle to carry stock and promotional items
To apply send your resume to Belinda at info@grand-ridge.com.au
Please also include:
Relevant experience applicable to this job
Minimum 2 references
Your favourite style of beer and why including examples of 2 Australian craft beers you think are excelling in that style