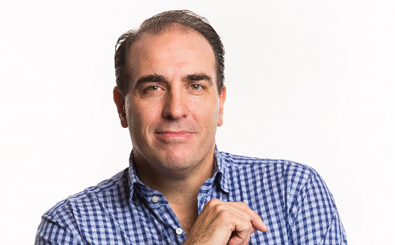 Beer & Brewer caught up with Paul Baggio, managing director of FB*PROPAK, Home Make It and the newly opened The Craft & Co in Melbourne to find out what happened at the recent BrauBeviale, the major trade fair for production and marketing of drinks.
How did this year's BrauBeviale compare to previous years?
I've been visiting BrauBeviale for 20 years now, the scale of the exhibition has increased exponentially in correlation with the growth of the craft beer industry.
In previous years, Brau was dominated by German or Eastern European suppliers and producers. This year saw a noticeable increase in representation from France and Italy as other skilled stainless steel and beverage fabricators are investing their knowledge and skills into craft beer production. Having demonstrated a leadership and ingenuity with a range of beverage manufacturing technologies the French and Italian's influence in shaping the craft beer industries in their own countries has been very powerful.
What do you believe will be the trends for the beer industry in 2016 and beyond?
I think in Australia we'll see further experimentation with flavour, due to the French and Italian influence, with a trend towards more Pilsners and European styles.
I see the elevation of prominence of homebrewers; this was evident at the US trade shows and at Brau.
Game changing new technology making brewing more affordable and accessible, and also efficiencies in production with the collapsible keg.
Tell us a bit about the new technology proposed for beer filtration?
The evolution in beer filtration is cross flow. Cross flow is a technology long used in other beverages but this year is the first time many manufacturers are now using it for beer.
The days of PAD or earth filtration look like they are numbered. We're excited to see cross flow take its place in craft breweries.
Can you tell us about collapsible kegs like KeyKeg? Do you see these gaining traction?
They offer a significant cost saving as they can be disposed of after use, eliminating the need for washing the keg or organising return transport. They are much lighter than metal kegs so can be stacked four on top of each other, so brewers are getting economies of scale on each pallet.
Any opportunity to reduce supply chain costs is good news for brewers and beer drinkers. Collapsible kegs are being used in the US and in Europe and I think it will be only a matter of time before Australian brewers get on board.
Why do you believe there was an increase in representation from France and Italy? 
The craft beer movement is global. In particular, France and Italy, who were not known for beer, but for wine, are experimenting with flavours. The innovation is coming from the next generation of winemakers, fermenting Pilsners in wine barrels for example, which give beautiful herbaceous flavours.
How has BrauBeviale and the people attending and exhibiting changed over the past 20 years?
The growth of the craft beer industry has seen the presence of artisanal producers increase so I've seen a significant shift from what was primarily an expo supported by large commercial brewing companies and suppliers, to one that is now of a broad mix of small, medium and large suppliers, producers and brewers.
With craft brewing technology now more accessible and affordable, how is this changing the brewing landscape?
The development of technology is levelling out the playing field, allowing smaller brewers to be as competitive as the bigger players in the market. Cross flow filtration was only available to the big breweries, now it is more accessible for smaller brewers.
The global nature of the craft beer movement has brought with it a scale of manufacturing. The higher quality brewhouses engineered in Italy are now available here. Where brewers used to look to US tech, they are now looking to European.
It is an exciting time to be involved in the craft beer industry as the technology is opening up opportunities for craft brewers and aspiring nano brewers to experiment with different styles and flavour.
Can you tell us a bit about your new venture The Craft & Co?
The Craft & Co is a unique experience for supporters of artisanal food and drink, where patrons can watch the production process in-house, imbibe food created onsite and learn to make it themselves. The two-storey venue is home to an eatery, delicatessen, retail store and dedicated space for in house demonstrations and workshops, including brewing beer or making cheese and curing meats to name a few.
We have our own The Craft & Co beers available on tap, working with Australian brewers to collaborate on limited edition and seasonal brews. We've installed an Italian LA Inox brewery (1200 litres/12 hl).
The Craft & Co will be a forum for local producers to share their knowledge and skills, and give a leg-up to the smaller producers who are just starting out, helping nurture their commitment to their craft.