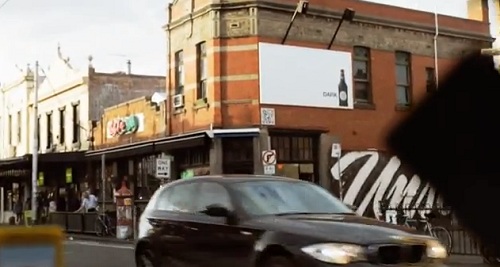 Coopers has caused a stir with their new advertising billboards that specifically target the night time crowds.
In an effort to differentiate their ads they teamed up with Chicago-based street artist Pose for an artwork that comes to life as the sun goes down.
According to Pose himself the billboard doesn't actually glow in the dark but uses ultraviolet paint that stays hidden until artificial light hits it – i.e. the streetlights. Pretty rad we say.