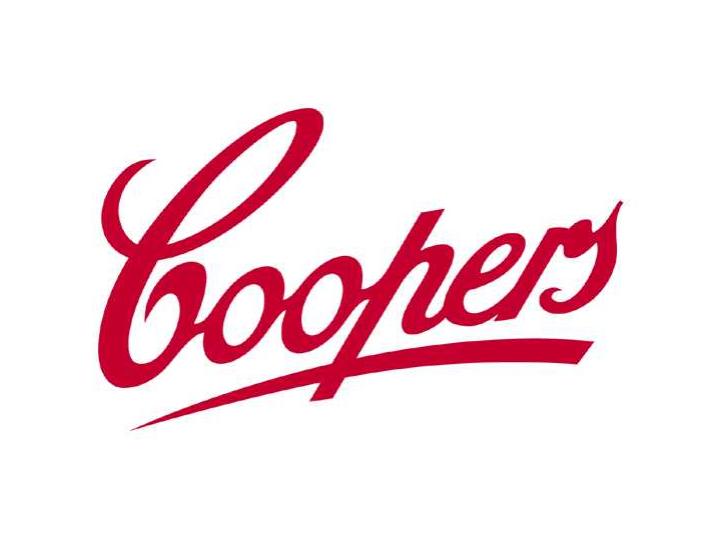 Coopers' state-of-the-art brewery at Regency Park in Adelaide celebrates its 10th anniversarytoday (Monday, November 21). However, it's business as usual on site as the company prepares to celebrate its 150th anniversarynext year.
The Regency Park brewery was officially opened by Premier Rob Kerin on November 21, 2001, to replace the old brewery at Leabrook where Coopers had operated for the previous 120 years. That site had been purchased and developed by Coopers' founder, Thomas Cooper in 1881.
Coopers' Managing Director, Dr Tim Cooper, said construction of the new brewery at Regency Park had been an essential step forward for Coopers. "By the late 1990s, Coopers had outgrown the Leabrook brewery and was being constrained by a lack of brewing capacity," he said. "Urban consolidation in the eastern suburbs meant that obtaining development for expansion at the Leabrook site was increasingly difficult. "In 1997, former MD Bill Cooper noted the availability for sale of the former STA Workshops in Regency Park.
In 1998, the site was purchased with provisional approval for a brewery development, and the Coopers' warehousing and distribution operations were moved to the large pre-existing building. "Dr Cooper oversaw the design and construction of the Regency Park brewery from 1999 to 2001,and at a cost of $40 million, this was the largest investment in Coopers' history. Since then, a further $80 million has been spent on expanding and upgrading plant and equipment.
"In 2010-11, Coopers brewed a record 63 million litres of beer, which represented about 4% of the national beer market," he said. "This compares with Leabrook's maximum capacity of 26 million litres."Regency Park's current capacity is around 90 million litres a year, but we have plenty of room for further expansion when the time comes.
"Dr Cooper said that because his design team had the engineering scope to develop the brewery from new, Coopers took the opportunity to incorporate a number of elements of environmental sustainability from the outset. This included using saline groundwater rather than mains water, development of a natural gas fired cogeneration plant, and extensive water and energy recapture.
"In the 10 years that the Regency Park brewery has been operating, Coopers has made some significant advances in various aspects of packaging, engineering and distribution," Dr Coopersaid."We are looking forward to the next 10 years with strong anticipation."