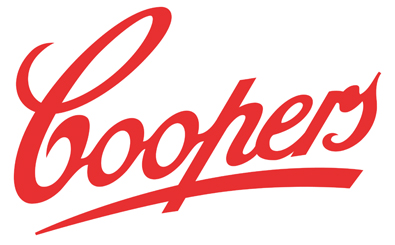 By Stefanie Collins, editor b&c
Coopers is releasing an exclusive IPA-style beer, Brew A, which will only be available in a limited keg run.
The new beer is an American-style IPA and weighs in at an impressive 60IBU (International Bitterness Units) and 6 per cent ABV.
Coopers' has named the beer 'Brew A' in reference to the name of the first beer ever produced by Thomas Cooper, the company's founding father and original brewer.
While the beer will be exclusively limited to 1500 kegs in total (around 70,000L) punters will also get the chance to sample the IPA at the upcoming GABS festival, where the beer will premier. It will then be distributed nationally until stocks are exhausted.
Coopers says that it is making the beer available in kegs only as a way of giving something 'special' back to its loyal pub customers.
According to the brewing team, the beer has been brewed with Enigma and Cascade hops varietals, both early on in the brew – for bitterness – and then dry hopped at the end to impart a floral aroma.
Brew A has a big bitterness hit up front – the team say it weighs in heavier than the ever-popular Feral Hop Hog, which sits on 48IBU, as an example – that is balanced with fruity tones and a malty, biscuity aftertaste.