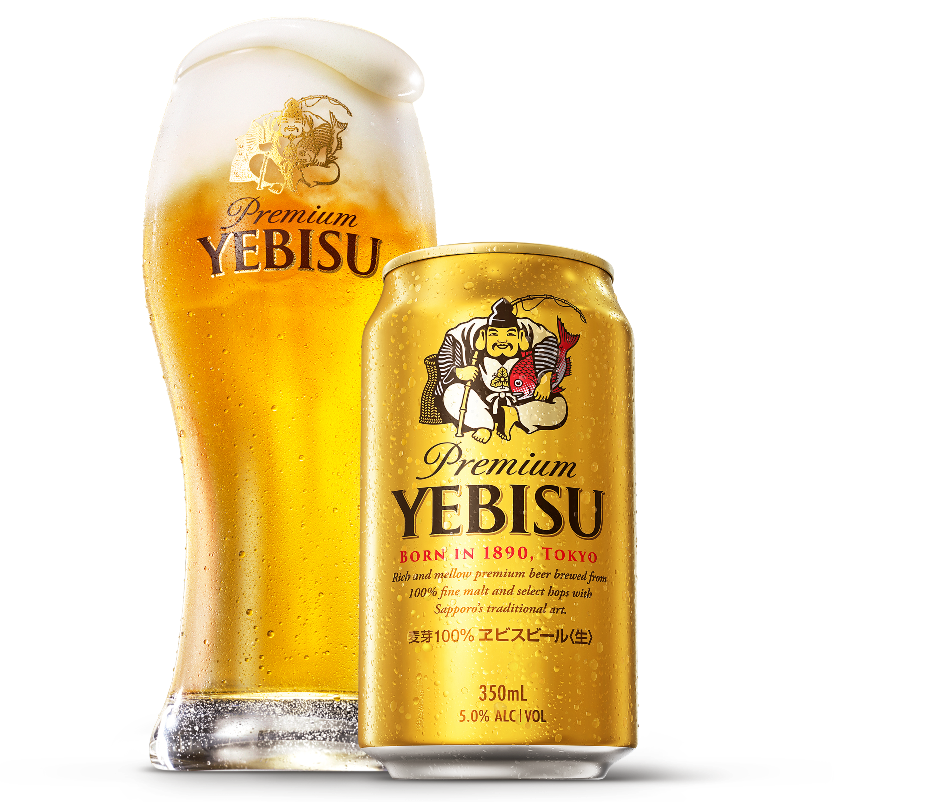 Coopers Brewery have added another Japanese beer to their stable by securing the exclusive rights to distribute the Yebisu Premium brand in Australia.
In 2011 Coopers inked a deal to make and distribute Sapporo throughout Australia, New Zealand and the Pacific Islands and the SA brewery said that brand continues to resonate locally, achieving double digit volume growth in the 12 months to August 2021.
While Yebisu (pronounced 'Ebis' in English) will remain produced in Japan, Coopers is its exclusive distributor in Australia and they have launched it in a 4 x 350ml (5.0% ABV) can format in all First Choice Liquor stores and selected Liquorland and Vintage Cellars outlets nationally. It will be available from independent retailers and on-premise locations from early December.
Established in Tokyo in 1890, Yebisu adheres to the Reinheitsgebot, Bavarian Purity Law and Coopers said its extra malt and longer brewing process results in a medium bodied golden lager, rich in flavour, with a gentle froth and toasty hop aroma.
Yebisu brand manager with Coopers Chris Levey said Japanese beer continues to premiumise the beer category and grow in popularity with Australian drinkers.
"Yebisu is a symbol of Japan's unwavering commitment to quality and craft, meeting the intersection of Australian drinkers' desire for exploration and discovery and their attraction to true originals and authenticity.
"We expect the introduction of Yebisu will drive further interest in the Japanese beer segment, appealing to a broad range of discerning beer drinkers seeking discovery, quality and authenticity, and a richer, more rewarding flavour experience."