Coopers Brewery is adding a new member to its family of ales, releasing a Session Ale to meet growing demand for fruity, easy-drinking style beers.
Coopers Session Ale is a refreshing summer style beer with tropical fruit notes and an aromatic hop character, thanks to the addition of Galaxy and Melba hop varieties into the brew.
Coopers National Sales and Marketing Director, Cam Pearce, said the Session Ale fills a niche in Coopers' unique range of ales.
"Session Ale is brewed using Coopers' traditional secondary fermentation process that eliminates the need for additives or preservatives," he said.
"Being secondary fermented, the beer will also have the slightly cloudy appearance of our unique traditional ales.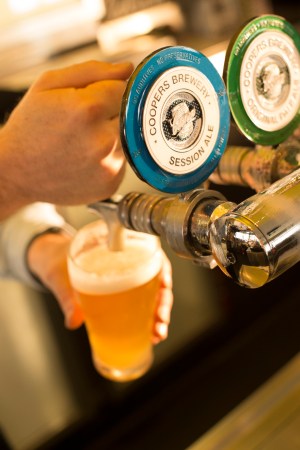 "Our brewers have used pale and wheat malt and a combination of Galaxy and Melba hops along with a "secret ingredient" to brew Session Ale.
"The hops have been added late in the brewing process for bitterness and then dry hopped to extract flavour and aroma. This gives a moderate level of after-palate dry-hopped bitterness to balance the estery flavours produced by the famous Coopers Ale yeast."
With a golden straw colour and an alcohol level of 4.2 per cent ABV, Pearce also said that the Session Ale "has the potential to become very popular among consumers looking for a premium quality, refreshing, summer-style beer."
The release of Session Ale follows earlier limited releases of Family Secrets Amber Ale and Brew A IPA to the on-premise market.
However, unlike these two beers, Session Ale has been released under its own distinctive blue rondel, making it an obvious and distinct member of the Coopers family alongside Sparkling Ale, Pale Ale, Stout, Dark Ale and Mild Ale.
Coopers Session Ale will be available in keg to the on-premise from today (9 October) while stocks last.