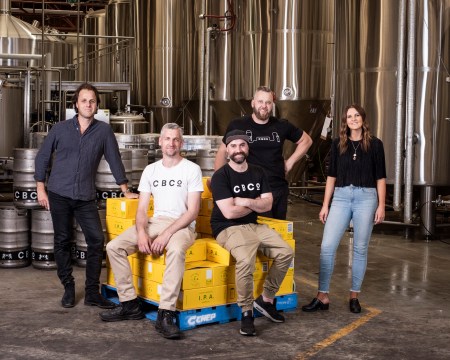 Colonial Brewing Co. has announced the expansion of its Port Melbourne facility.
Having announced an expansion of the site in 2018, the brewery has grown once again and now has the ability to produce up to 7 million litres of beer a year.
Brewery equipment from BrauKon and a Krones canning line have been installed. The growth has been funded by 50% year-on-year growth since 2017, making Colonial one of Australia's largest independent craft breweries.
"There is undoubtedly still a place for the old world of beer, but these days Aussies are more conscious of who they're buying from and more specifically who is producing their beer, particularly with the launch of the Australian Independent Brewers Association and its independence label," comments Lawrence Dowd, managing director of Colonial Brewing Co.
"This is in its infancy, but the equity it is gaining in the market is fantastic and we only hope we can help bring value and grow it even further."
Having been established in WA's Margaret River in 2004, Colonial opened its Melbourne brewery in November 2015. In October 2019, the first new release from the Melbourne was launched – the Hazy IPA.
"From writing their own original recipes that take into account changing palates to experimenting with new ingredients, the innovation and passion behind the brand is remarkable.
"Beyond this, our entire team from Jarrod Stivala, national operations manager and Nick Makowski, national sales manager, to packaging and logistics and marketing – even one of the brewer's dogs – have all had a huge role in the success of Colonial Brewing Co. so far."