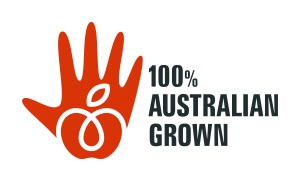 By Andy Young, The Shout
The Cider Australia world first craft cider trust mark, is now appearing on bottles of Australian craft cider in bottle shops across Australia.
The trust mark forms part of Cider Australia's campaign to build a sustainable cider industry in Australia and set-up local brands for the export market. The trust mark is backed by the Australian Government's $50m Export and Regional Wine Support Package.
"The trust mark is going well and has really unified the cider community," according to Sam Reid, president, Cider Australia. "The trust mark gives producers and orchardists a way to unite behind and take to market Australian grown craft cider, and I'm really proud of the work the team and industry have done to get the trust mark off the ground.
"We have existing producers lining up to put the trust mark on their product, as well as new producers joining Cider Australia. We're also starting to see excitement with consumers, showing really strong, functional and emotional reasons to support Australian producers and orchardists.
"The trust mark appearing on cider bottles at this time of year is very timely from an export perspective. We're seeing an increase in a consumer trend globally and in Australia with more and more interest of the style of cider from different markets, providing a different perspective of what traditional cider has been from the UK and France."
So far 47 cider producers have signed up for the trust mark, allowing those producers to use the mark on their cans and bottles, helping consumers identify Australian products and make an informed decision when buying cider.