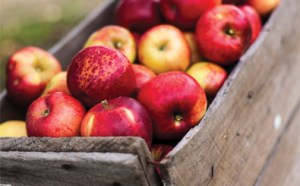 By Andy Young, The Shout
Cider Australia will launch its 100% Australian Grown trust mark at the eighth annual Australian Cider Awards, which are taking place in Sydney next month.
The trust mark, which is similar to the Independent Brewers Association's Independence Seal, will give consumers absolute confidence that all the fruit used in their cider is 100% Australian grown.
The trust mark has been developed thanks to the Australian Government's $50m Export and Regional Wine Support Package, of which the cider industry was able to secure $500,000. Thanks to that funding Cider Australia has been able to build a coherent brand proposition and go-to-market strategy that reflects the quality of ciders produced and marketed in Australia.
The mark will be officially launched at the Australian Cider Forum, which is taking place in Sydney next month, as part of the Australian Cider Awards. Judging for the awards is taking place this week, and Cider Australia said that with 260 products from Australia, New Zealand, Ireland, Italy, France, Spain and England, the awards have a record number of entries this year.
Cider Australia vice president Warwick Billings said the Awards recognise excellence in cider production and lay the foundations of the organisation's efforts to build a sustainable cider category in Australia.
"This year we have seen continued strong growth in the Dry and Medium Cider classes and a quadrupling of entries in the Cider with Fruit class," says Billings.
"We introduced two new classes and refined our style guidelines to ensure the competition remains relevant to the rapidly evolving market, and the entry statistics are testament to the growing consumer demand for certain styles."
Award winners will be announced at the industry's annual gala dinner at the Mercure Sydney on Friday 5 October.