Funny gifts, perfect for potty mouths this Christmas, are just a click or two away.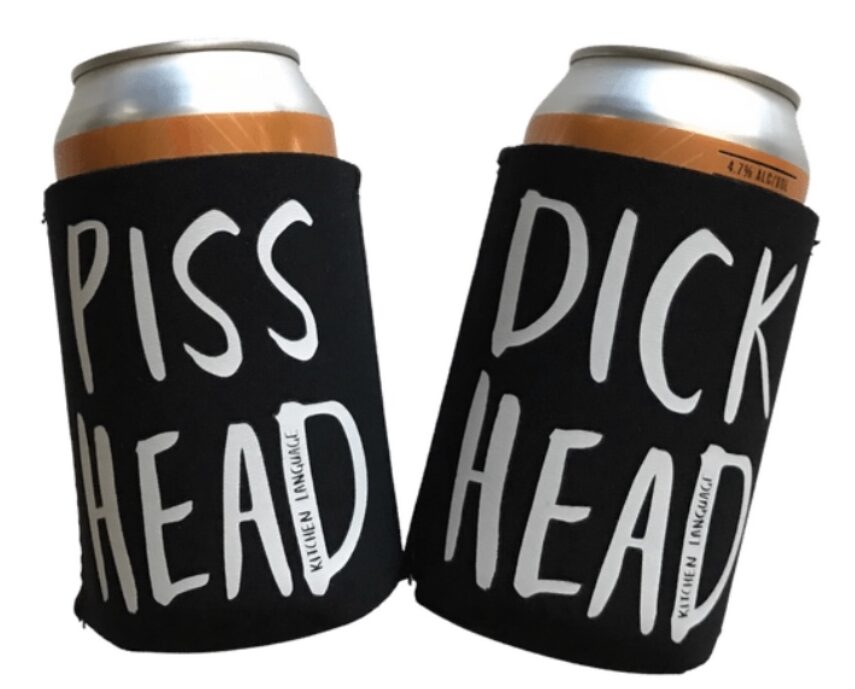 Kitchen Language has you covered this Christmas, and for the summer drinking and BBQ season, with unique and "Aussie AF" gifts.
Choose from a selection of silly stubby holders and cool keyring bottle openers that beer lovers who enjoy a bloody good laugh will froff.
Kitchen Language are a really f*cking sweary bunch. Their products cater for all swearing levels, starting with tame slogans suitable for nana, like Piss Head, or go all out with the 'C Bomb', the favourite Aussie term of endearment.
With affordable gifts perfect for the whole crew, you can shop for everyone. Grab a…
• Piss Head/Dick Head stubby holder (just $12) for your dad, who is as much of a Dickhead as he is Pisshead
• Boozy Bitch/Bossy Bitch stubby holder for your mum who, is equal parts bossy and boozy,
• Shit Faced keyring bottle opener (just $10) for your Uncle Dazza, who nearly
loses a tooth every time he can't find a bottle opener
• F*cking Legend Christmas Pack, including an apron, tea towel, stubby holder and greeting card (just $68) for your best mate, who always hosts the most epic summer get togethers
Jude, a customer that cannot get enough of Kitchen Language's range, gives them 5 stars. Here's what she had to say about their stubby holders, "Fits snuggly in the jeans back pocket. Handy for when your dick head is out and about with his dick head mates." And keyring bottle openers, "So many of my friends are pissheads, I think I need more of these. Great summer gift."
Shop now at www.kitchenlanguage.com.au and use discount code BEER to save 10% (Please note Christmas cut off dates: Dec 8 for WA/NT, Dec 13 for the rest of Australia)
For stockist enquires, and all other information, contact Simone at info@kitchenlanguage.com.au
Cheers!
This is a sponsored content piece. To find out more talk to the Beer & Brewer sales manager.