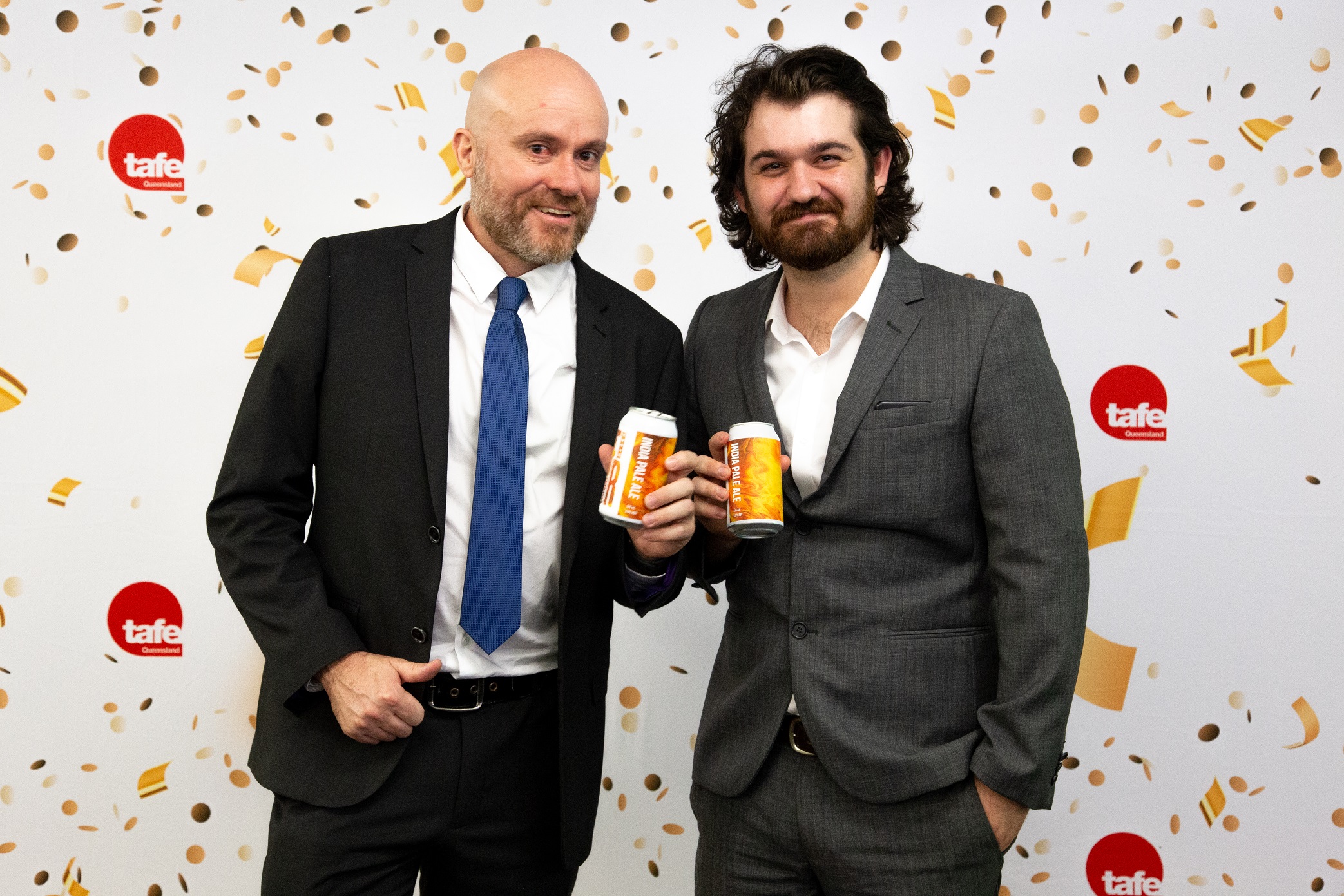 Beers brewed by TAFE Queensland students won medals at the largest ever Independent Beer Awards last week with their Froth Rookies IPA and Best Bitter both taking home bronze.
Now, both The Indies award-winning student made beers join the Froth Rookies' other medal-winning beer – the Pale Ale – which won silver at the 2021 Royal Queensland Food & Wine Show Beer Awards.
The students studying the Certificate III in Food Processing (Brewing) couldn't be prouder that the beer they are learning to produce at TAFE Queensland's BrewLab facility is winning awards.
"Training the next generation of Queensland brewers to produce products that are being recognised like this by the industry is amazing for everyone here at TAFE Queensland," said TAFE Queensland director of Faculty Tourism, Hospitality and Personal Services Pat Dennis.
"It shows that we are giving our students the knowledge, skills and guidance they need to brew world-class beer. It's also amazing that the beer produced under the Froth Rookies label is as good as anything on the market."
The beer that's brewed by the students is a total team effort, with the whole class brewing, canning and distributing a range of beers under the Froth Rookies label.
"The students learn how to write a beer recipe, translate that into a product specification for others to follow and how to hit the numbers when brewing the beer for the first time," Mr Dennis explained.
"The judges commented positively on the characteristics of the beers we entered into the awards and gave us insights on what to improve. We will use this valuable industry feedback to modify and enhance the beers we brew as we advance."
In just its second year, the TAFE Queensland course is succeeding in its aim to support the growth of Queensland's brewing industry by providing the brewers of tomorrow.
"The Certificate III in Food Processing mission is to produce graduates who will help grow and improve Queensland's beer industry. Better-skilled workers in the craft brewing industry will lead to better product quality outcomes, which will help lift the entire industry."
"We are so proud to be providing the industry with high calibre professionals every year. They are playing an essential role in the hospitality industry's recovery from the pandemic and will help ensure its resiliency in the future."
In a testament to how the course is producing qualified brewers, the bronze medal winning Best Bitter was the "finale beer" for the last part-time cohort with the recipe written by the Brewing Student of the Year Matt Wolfe (pictured above on the right with teacher Steve Henderson).
"Better beer means a better industry, and winning these awards prove that we're on the right path to achieving that."
This is an edited version of a media release distributed by TAFE Queensland.