Far North Queensland is set to have its first ever beer festival, with Cairns Craft Beer Festival set to be held at Hemingway's Brewery Cairns.
Cairns Craft Beer Festival will be held on Saturday 11 May – from midday to 8pm. Entry will be free, with festival goers invited to sample the craft beers with either a 200ml taster at $4 or a 425ml sloop at $8.
The festival will showcase freshly made brews from Hemingway's Breweries Port Douglas and Cairns, Barrier Reef Brewing Co, Stratford, Macalister's Brewing Company, Smithfield, Coral Sea Brewing, Cairns and Townsville Brewery along with a special Festival brew collaboratively crafted by a representative brewer from each participating establishment.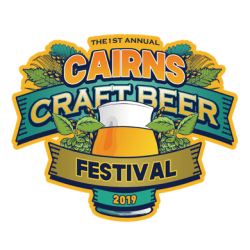 The festival is expected to be an opportunity for the area's craft beer enthusiasts to toast the creativity and success of the region's burgeoning craft beer scene.
"Our event really is an open invitation to anyone and everyone who wants to celebrate the industry's meteoric rise, learn about the art of craft beer making from the experts and most importantly, have some fun," says Tony Fyfe, CEO and co-founder of Hemingway's Breweries, who is at the helm of Cairns Craft Beer Festival. "This is our chance, as brewing companies, to show off and share the benefits of craft beer as a beverage, which is not just grounded in taste, but that fresh is best.
"While we don't know the exact components of what our Festival beer will comprise, we do know that it will reflect the region's tropical climate and like all local brews, will have its own colourful story to tell."
As well as beers, there will be a selection of food stations, with food and beer pairings, beer appreciation tours and entertainment.