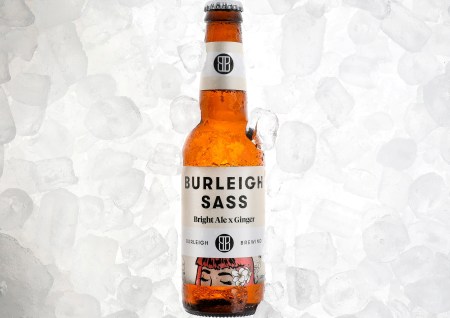 Burleigh Brewing have released Burleigh Sass which they say will "challenge conventional ginger beers".
The 4.2% bright ale has been brewed via standard beer methods with added real ginger. Burleigh said it contains 100 calories per bottle, is preservative free, vegan friendly, non-pasteurised and is crafted to reduce gluten.
"We first brewed Burleigh Sass as a Taphouse Exclusive beer in our pilot plant and the response from our customers was a genuine love for a real beer with real ginger – nothing sweet or artificial," Burleigh's brewmaster and co-founder Brennan Fielding said.
"Burleigh Sass is anything but sweet. We've used natural Australian ginger to create an easy drinking ale with a beautiful straw colour. It's a real beer brewed with real local ginger and without any sugar.
"We're always looking for ways to innovate and lead with our craft. Burleigh Sass brings a fresh quality to our line-up, complementing the likes of Burleigh Bighead No-Carb Lager and Burleigh Twisted Palm Tropical Pale Ale."
Burleigh Sass is available at Burleigh's Taphouse and in select Dan Murphy's, BWS and independent retailers nationwide.