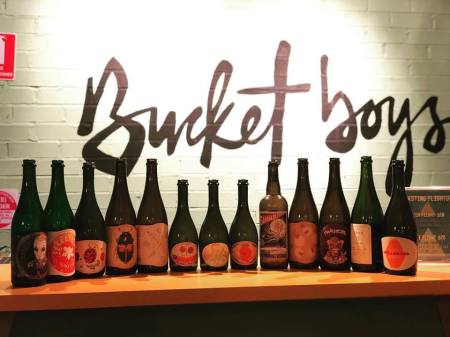 By Brydie Allen, National Liquor News
The western Sydney suburb of Penrith got a great Christmas present last year, their own Bucket Boys retail store.
Opening their doors on High Street just the weekend before Christmas, the Penrith location is the third store in the Bucket Boys portfolio, which also includes two bars. It's been a relatively quick expansion, with the first Marrickville store launching in 2016, last year followed by the Darling Square store and a pop up co-op at Oxford Tavern.
What makes the Bucket Boys story unique is that each store at each location retains an individuality despite them all being under the same name. Co-founder Johnathan Hepner told National Liquor News this contributes to Bucket Boys' success.
"Each location has to have something unique about it, to make people want to visit, and also it's gotta fit the area and fit the location," Hepner said.
For the new Penrith location, Hepner said: "It's right next door to all the BYO restaurants and also to High Street Social. There's kind of a built in social network already, so you can come and get beers and drink them while you have food, you can go over next door and have things on tap, so it's a nice little community here."
Bucket Boys have come to really value community connections, and have even evolved their business goals in line with it over the years.
Hepner said that when he and co-founder Clint Elvin first teamed up to create Marrickville's Bucket Boys: "we were trying to create a place where we would have a selection that was kind of unrivalled in Sydney. So it was all about finding weird and wonderful beers."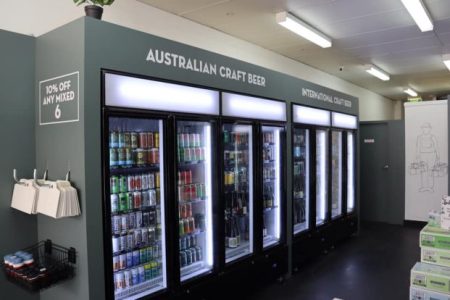 But now? "We've put more of a focus on building a community and supporting local breweries, as opposed to just getting the coolest stuff."
This aim also helped them choose their store locations as they expanded. As it stands now, the Bucket Boys make a triangle with their stores, spread to give accessibility to a wide range of consumers from the west to the city.
With so much evolution and expansion in a short amount of time, Bucket Boys aren't slowing down now. The new Penrith store has already partnered with its neighbour High Street Social to redo their bottle list and provide four rotating taps.
Hepner also said although there's always more plans in the works, even if nothing is set in stone just yet.
In the meantime, a main focus of the business is to keep their finger on the pulse so they can continue chasing success in the ever competitive retail environment.
"The main thing for us is trying to figure out how to navigate what's kind of a pretty hard and harsh retail climate these days. It's rough trying to figure out what our customers want and how to get them to come in store as opposed to visiting the big box retailers," Hepner said.
"Our new thing for 2020 is gonna be searching out alternative revenue streams, so we're doing some research into same day and two hour shipping with couriers so people can order online and do things faster."
Bucket Boys Penrith store is open now, stocking all the craft beer, wine and spirits they've been known for since 2016.