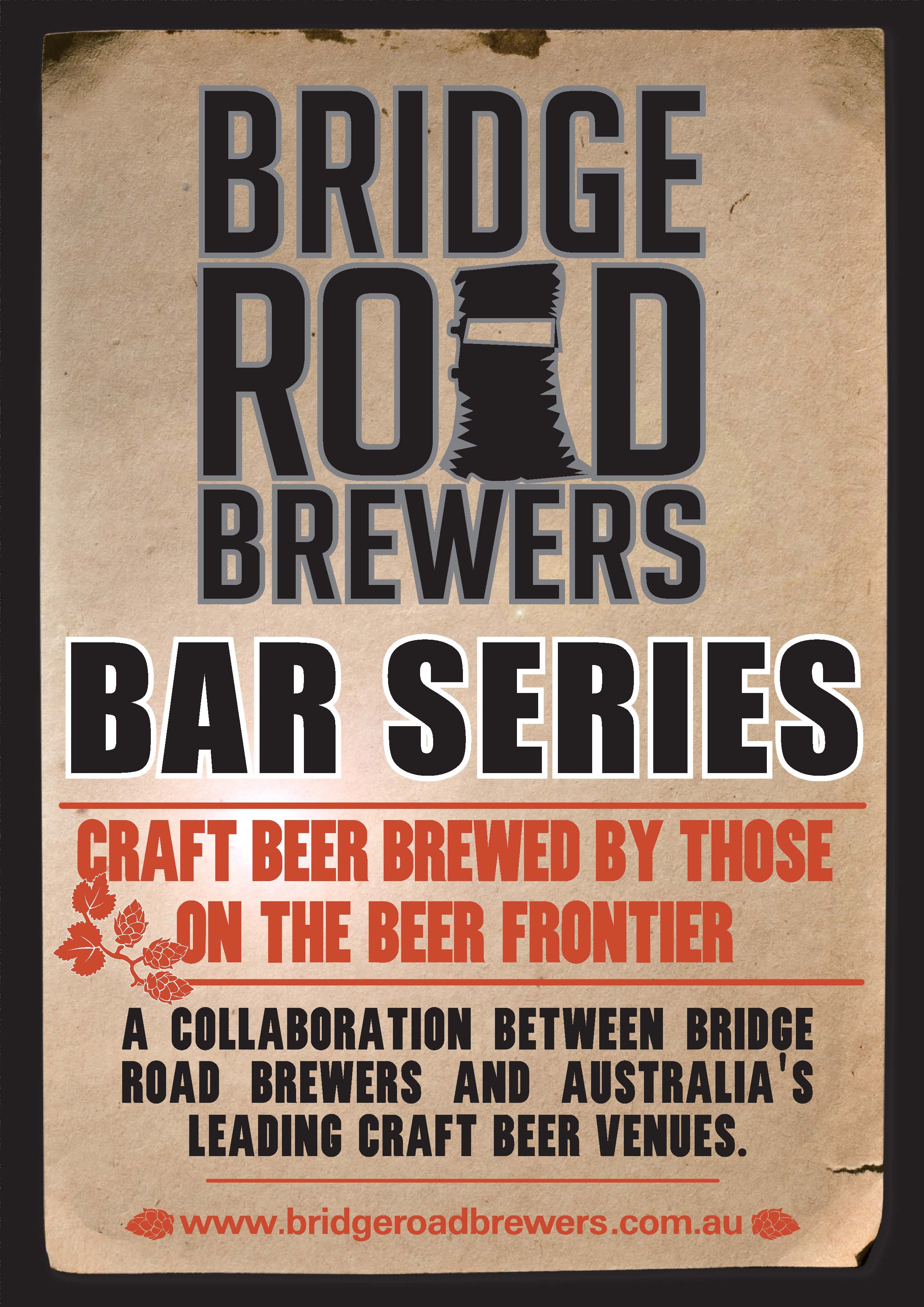 Bridge Road Brewers have announced the launch of their Bridge Road Brewers Bar Series – a brewing collaboration project between the team and Bridge Road and Australia's leading craft beer venues.
Put simply, they have invited the country's best craft beer-supporting pubs, bars, restaurants and more to choose or create a beer style, develop a recipe and go brew it with the nice folks in Beechworth.
The response was so overwhelming from the Eastern States that the very first brew in the series has already been scheduled for July 11, with Beer DeLuxe, Melbourne.
The challenge for the venues is choosing a style that their clientele will love – seeing they have to sell most of it on their own premises, with a smaller amount distributed between the other venues involved.
Those other venues, so far, include:
The New Sydney, Hobart.
The Wheat Sheaf, Adelaide.
Cookie, Melbourne.
Junction Beer Hall, Melbourne.
Josie Bones, Melbourne.
Albion Hotel, Newcastle.
Local Taphouse, St Kilda/Darlinghurst.
Archive, Brisbane.
Scratch Bar, Brisbane.
The Western States shouldn't be panicking though, their invitations are yet to be completed, which means there will be collaboration brews flowing in that part of the world very soon. Stay tuned for more.