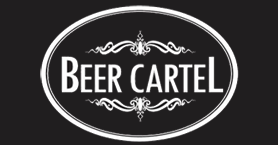 Beer Cartel has been servicing beer lovers in Sydney since they opened their shop front in Artarmon in 2011. originally an online-based community, Beer Cartel us their shopfront to swell the ranks of their beer selection to a 300-strong range – from countries including New Zealand, United States, Belgium, England, Scotland, Germany, Denmark and Italy to name a few. And now that the range is better than ever, the team decided it was high time to revamp their website.
The new site is not only functionally better but also mobile enabled, meaning you can buy craft and international beers on-the-go with ease. Now beer-lovers can purchase beer in singles, six packs or by the case, as well as the companies signature mixed-packs and gift hampers.
Geoff Huens, Beer Cartel's owner, expressed his excitement about the new customer interface. "In the past we'd been doing really well for those looking for beer related gifts, but lacked functionality for those buying individual beers for themselves," he says. "The new website means that customers can get an experience similar to in-store, with much better search functionality than the old site".
Previously, customers had been frustrated by not being able to find beers that they had been told should have been online for purchase. Huens wants to reassure existing and future customers that these issues are a thing of the past.
To fast-track the re-launch there will initially be a smaller proportion of the range available, with more beers being added weekly until the full 300-strong stock list is available online.
To coincide with the launch of the Beer Cartel website the business has introduced a strictly limited national delivery rate of AU$9.99/case.