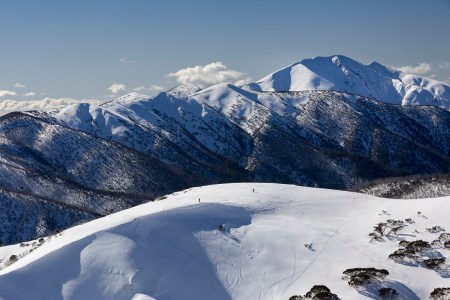 In our recent Autumn issue, and in the first of our new Regional Breweries series, we headed to the high country to talk to the brewers doing exciting things in what is a booming pocket of north east Victoria.
The state capitals are awash with craft breweries visited and beloved by the thousands, if not millions who live there. But there is so much happening beyond the urban sprawl. Away from the major hubs and population clusters, craft breweries across Australia have been providing jobs, investment and increasingly tourism to their area and their local communities, not to mention fresh beer!
For our inaugural Regional Breweries series feature, we are in Victoria's High Country and its environs, three hours' drive north east of Melbourne near the NSW border. Also serviced by Albury Airport, this was gold rush country a century ago and the hideout of bushranger Ned Kelly. Here you will find historic towns and awe-inspiring views amid Victoria's highest mountains and largest lakes. Riddled with hiking, driving, cycling and running trails, the High Country also offers watersports in summer and skiing in winter. This is the place to find high quality food, wine and increasingly beer – which is what we're here for!
The local population is well served by a fraternity of breweries who are seeking not only to bring the region to the rest of Australia, but also bring the rest of Australia to the High Country. So, why have the local brewers chosen this part of the country to open their breweries?
A RURAL AFFAIR
Many of the brewers in the High Country were born or bred here, while others came seeking an escape from urban life in Melbourne. But none have anything other than love for the calmer but no less breathtaking lifestyle available in the hills. Ben Kraus returned from Melbourne to his parents' home in Beechworth with his wife Maria and all their life savings in 2004 to set up Bridge Road Brewers in their garage. He's not looked back since.
"There are no traffic lights in Beechworth, everything we need in day-to-day life is within a five-minute drive or a 10-minute walk," he says. "We have a beautiful town with a great hospitality offering, a large lake 500m from the brewery, the ski fields one and a half hours away, and I have more options to ride a bike than I have time to do so."
This part of the world is considerably agricultural, which is great news for brewers looking for malted barley and hops straight from source. In an age when the provenance of ingredients is placed on a pedestal, being able to visit the fields where your brewing ingredients are growing is not just a marketing bonus, it's an incredibly opportunity to forge relationships and get what you need right where it's grown.
"We are lucky to establish good relationships with local suppliers and when it comes to wet hop or hop harvest time, it's only a short 20min drive to pick them up," says Grant Jones, who founded Malt Shed Brewery in the Rural City of Wangaratta with Andrew Bett and Mathew Saunders in 2017, having decided that their hometown needed its own brewery. "Nothing's fresher than picking up your hops in the morning and [having them] in the brew by the afternoon – now that's true fresh hop beer."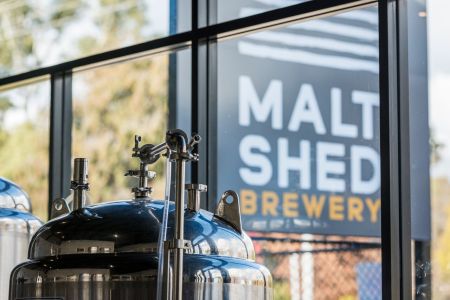 "The only real challenge is the cost of freight, however the benefits far outweigh the challenges," says Nathan Cowan, founder of Billson's Brewery also in Beechworth. "Our regional base allows us better access to fresh, local produce and ingredients such as hops. Being in a tourist town means that visitation to our brewery is consistent and relatively easy to predict."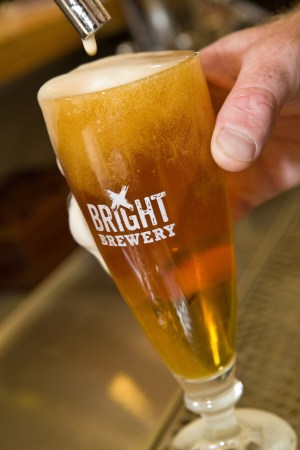 However, while the ingredients for brewing might be close at hand, there are also considerable challenges living and brewing such a distance away from urban centres. Getting brewing equipment delivered to you, for example, is a considerable challenge. On top of that, getting the beers you've made beyond regional towns and into larger marketplaces many miles away can be prohibitively expensive. And that's before you have to consider that where there are fewer customers, there are also fewer head brewers, marketers, engineers, salespeople and the rest of the staff you need to build your business and keep it running smoothly.
"There are some unique challenges to operating a regional brewery," says Scott Brandon, founder of Bright Brewery. "Logistics is the obvious one – with freight and specialist equipment, etc., being harder to come by. Attracting staff, particularly in management roles, can also be a challenge, though our beautiful location and our commitment to staff wellbeing and work-life balance help counteract that. And obviously our local market is much smaller than it would be if we were located in a major city, so we need to adapt our marketing and wholesale approach to account for that."
Read the full article in the Autumn issue of Beer & Brewer. To subscribe, click here.