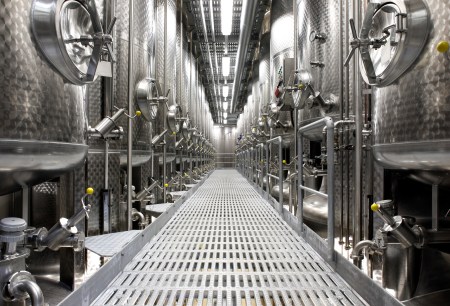 In our Winter Issue we published the second installment of Luke Robertson's (Ale of a Time) three part series 'How to open a brewery'. Here's an excerpt from that feature…
In part one we learned all about business plans and funding. So now you've got your plan, and you've found some cash, the next classes in Brewery Startup 101 are where the fun starts… and probably where you'll get the most headaches.
Here is where we learn about choosing a suitable location and how to buy your brewing equipment.
LOCATION, LOCATION, LOCATION
There is no silver bullet to the best location. Brewers will all tell you that every space has trade-offs, whether it's to do with electricity supply, dodgy floors or simply having the right space for expansion.
And with a crowded market space, Brad Nolan from Pikes Brewery in South Australia sums it up simply by saying, "These days it's all about location. You don't want to set up next to an established brewery, you want to find your own niche".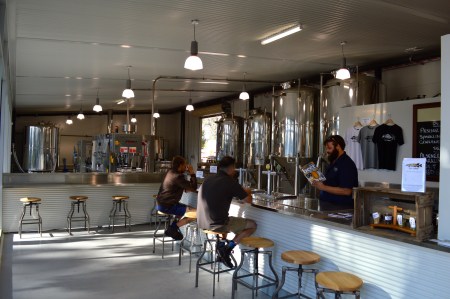 Justin Fox, Head of Sales, Products and Development at Bintani, says there are a number of factors that you need to consider. Not just if it'll fit your gear, but factors such as unloading trucks or grain storage are all crucial. Ignoring seemingly minor details like this may end up with you breaking your back unloading orders in an awkward spot; only for it all to become a food source for local rodents.
"We've got deliveries that are quite difficult because trucks just can't get anywhere near the joint. So, every time they ask for something it's got to go on a small one tonne ute and they hand load it off the back," Fox says.
He adds that remote breweries will also have longer turnarounds when ordering supplies, which may impact how much the brewery needs to keep on hand at any one time. Even considerations like malt soaking up odours in a freshly painted warehouse can impact your product
"A lot of people have had a malt delivery and started painting the joint. Malt will suck that up out of the environment and your first brew will taste like paint."
Tony Fyfe, CEO of Hemingway's Brewery in Port Douglas encountered some unique challenges when building their small brewpub. While the location was perfect in terms of foot traffic and clientele, building on the marina led to other hurdles.
"The marina building itself is built over reclaimed land so we had to put in screw piles to shore up the slab to ensure the weight of the equipment wouldn't fall through into the sea."
Another brewery who encountered problems below the surface was Endeavour Beer. Co-founder Ben Kooyong says they "aggressively went after" four different properties before finally finding one in The Rocks precinct of Sydney. It was slightly different to what they initially wanted and it came with an unexpected problem. When the brewery plans were seen by an archaeologist from the Office of Environment and Heritage, there were concerns raised about the depth of their foundations.
"We had to change the substructure of the floor and put down massive concrete foot beds rather than pillars into the earth. It actually saved us money on the construction but ended up being a four-week delay," says Co-founder Ben Kooyong.
Cornel Ianculovici, Co-founder of Shambles Brewery in North Hobart, says until you have a site, you can't know all the issues that will impact your final costs. Things such as waste water, and council regulations are site specific.
"Unless you know exactly where you're going to be, and have designed the space, you don't know what you're working with."
Weighing up the pros and cons of each site, and what your trade-offs are is an important step in the process, but once you follow the advice here and get a rock-solid site with good electricity, plumbing and the council are all cool with it; then you're going to need to get some gear.
So our next lesson is in…
BUYING STAINLESS STEEL
In part one, Justin Fox from Bintani told us, "Everyone's got something about their brewery they'd change tomorrow," and recommended talking to as many brewers as you can about what works and doesn't work for them.
A brewhouse and fermenters aren't a cheap outlay. Sometimes the cost of getting up and running quickly can become costlier down the track.
At Hemingway's, Fyfe says they were unhappy with their original brewhouse, which they sourced from China. Currently building a new brewery in Cairns, Fyfe says they decided to spend more money on their core equipment.
"If you do the math with regard to how much more money you need to spend to get a decent system, it works out to be cents per litre over a three-year stream," Fyfe says, adding, "but it's that upfront capital of course that stretches a lot of people."
Horst Klos, from packaging supplier Viniquip says he encounters customers who have bought cheap and had problems as a result; often due to a lack of local support.
"Some of them have been lucky that the support has been good because a local agency that is able to support them. Those that have gone direct are probably the ones that have copped it the hardest."
Klos says that the breweries with the know-how and hands on experience will fare better. Ashur Hall from Stomping Ground Brewery in Melbourne explains that they ultimately chose a Chinese supplier for their system and they are happy with their decision.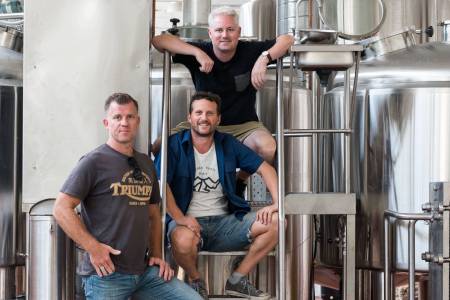 "We got quotes from probably four or five big producers, American and European, and spoke to other people about Chinese equipment. We got in contact with people who had bought stuff direct from China. Panhead (a brewery in NZ) had one of those systems and I went over there and checked it out and brewed on it."
Hall says visiting to physically inspect and make last minute changes to the equipment was very helpful. However, he has had to make running repairs and changes as he went. Stomping Ground Co-founder, Guy Greentone, explains their previous experience with importing from China, and industry recommendations was a big help.
One thing the Stomping Ground team would have done differently, according to Greenstone, is giving themselves more versatility with their fermentation tanks. Having larger ones for their big sellers and smaller ones for one-offs or limited.
Fox, at Bintani, suggests by tweaking your tank versus brewhouse sizes, you can also save money when it comes to upgrading. He uses an example of breweries buying 20 hectolitre brewhouses, and 10 fermentation tanks.
"For the same amount of money, you can probably buy a 40hl brewery and three tanks. You're going to be able to make the same amount of beer… but it'll cost you half the price to double capacity."
Fox also says making sure the core parts of your system can handle upgrades will work out cheaper in the long run.
"You want to know that the cooler is going to handle seven more tanks. It's going to get you through three to five years as you grow and change and you aren't going to have to cut a roof out and upgrade your entire refrigeration system just because you put one more tank in."
To read the full article, subscribe to Beer & Brewer here.