13th April 2011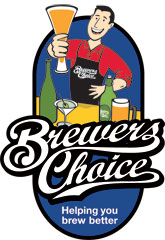 Due to ill health of the usual Stewards of the Ipswich Show Beer Competition, Brewers Choice will be hosting and sponsoring the Beer Competition for 2011.
The competition will be held at the Ipswich Show, with judging on Thursday 12 May.
Categories: The categories for the competition are:
Lager
Bitter
Ale
Dark Ale
Stout
Draught
Prizes: This year Brewers Choice will be offering:
Categories – $30, $20, and $10 vouchers for first, second and third places.
Champion Beer – $150, $100, and $50 vouchers for first, second and third places.
Home Brew Den will be sponsoring a Champion Beer Trophy and Reserve Champion Beer Ribbon.
Entry Fees: $1 per bottle, to be paid on entry. Up to 3 bottles may be entered per class. Each bottle must be a 750ml bottle with a new clean, unbranded gold seal cap.
Entry Forms: All entries can be submitted directly to the Ipswich Show, with entry forms available at: http://www.ipswichshow.com.au/schedules.php (Select the Schedules Tab to down load the Entry form).
Alternatively, you can enter for free at any Brewers Choice Home Brew Store. Entries must be done by close-of-business, Tuesday 10 May.