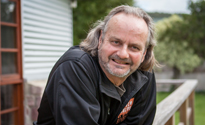 We all have 'sliding doors' moments where a single decision or experience can change the course of our lives. It's the same for those who have made the career change to join the ranks of professional brewers. Chris Thomas chats to an ex-surgeon, ex-pianist, ex-writer and an ex-lawyer, who also happen to be very successful brewers.
For every professional brewer there are hundreds who have wanted to go pro or have at least entertained the idea over a few jars. For those who made the leap of faith there had to be a light bulb moment when they decided that they could do it professionally. Something had to click. Whether it was brewing a truly amazing beer at home or just not particularly liking the job they were doing at the time.
Here we explore four different brewers and the paths which led them to living our dream of becoming professional brewers. As you'll read though, that dream is filled with plenty of hard and dirty work. One of the brewers even advises against the profession despite making some incredible beers.
All of these brewers are from vastly different backgrounds. Amongst them a surgeon, a pianist, a writer and a lawyer. So find a comfy chair and sit back with a glass of your finest as you look for the inspiration that these pros all found.
WILLIE SIMPSON, SEVEN SHEDS
Willie Simpson is a bit of a legend in the Australian beer scene. He's worked in a homebrew shop, run a beer magazine, written various books on the subject and obviously he's now a head brewer. Head brewer at his very own brewery, Seven Sheds, in Tasmania that is.
"Don't do it," he says when asked about advising others who might be considering the career change. "Seriously, don't do it unless…you happen to have a large fortune or you absolutely must get it out of your system."
"They're much easier ways to make more money," he says.
Simpson was inspired to follow his dream after the passing of his mother.
"Flying back from New Zealand in early 2007 after my mother's funeral, I was doing some soul-searching, as you do," he recalls. "I realised if I didn't give it a go, I could end up a really grumpy, unfulfilled individual; after all, you only get one shot at life."
Despite his preliminary advice to prospective professional brewers, Simpson does insist that it is a tremendous experience that is liberating and satisfying.
"It is totally fulfilling to be able to create beer that you and others want to drink," he says. "As a small business owner, along with my partner Catherine, I can pretty much do whatever I decide to do."
And therein must be one of the most fulfilling things one could find in a career. As Australia's preeminent writer on beer for more than the last 30 years, Willie says that his experiences as a journalist in beer served him well.
"Having a handful of mentors, who I'd met through my beer writing and who I knew I could call on for help, was a huge advantage in the early days of Seven Sheds," he says. "I guess I had developed sound organisational skills and was used to working to tight deadlines. Creativity is also one of my stronger suits."
This creativity resonates through his range of beers. Take Razzamatazz, a summer wheat ale infused with local clover honey and locally grown raspberries. Or the Platypus 200, a dark brown ale brewed in celebration of the 200th brew at Seven Sheds, and made with cocoa nibs, toasted quinoa and ginseng.
SIMON WALKENHORST, HARGREAVES HILL BREWING CO
How many classical pianists do you know? It's hard to imagine that there would be a lot of skill transferral from being a classical pianist to a professional brewer. But that is the leap that Simon Walkenhorst made. And he is adamant his previous training set him up well for creating Hargreaves Hill Brewing Co in Victoria's Yarra Valley.
"I studied for a long time, wrote many research papers, and a thesis during my master's degree," says Walkenhorst. "Having good study skills allowed me to build a good knowledge of the world of brewing, and while I have no formal education as a brewer, it enabled me to learn everything I needed to know before starting Hargreaves Hill."
"Spending a lot of time listening and playing music also made me very aware of my senses, and this also has great application for tasting and assessing beer."
He also had a mentor who passed on some sage advice. "I had an inspirational piano teacher who taught me that with the right attitude, all things are possible."
In hindsight, I think we can all agree that quite a few of Walkenhorst's skills for brewing were born from his experiences as a classical pianist. But his sliding doors moment was much simpler. It's something we can all relate to.
"I was at a barbecue at a friend's house, and he gave me one of his home brewed beers, and it was excellent," begins Walkenhorst. "I was full of questions for him and I realised that brewing beer is a simple and ancient process. And it should be done starting with great ingredients, brewing with them honestly and simply."
From that afternoon the dream of Hargreaves Hill was born. Walkenhorst didn't spend the next few years refining his homebrewing skills. In fact he had very little brewing experience, just enough to understand the process and to try out some recipes. And their initial set up was nothing lavish.
"Our first brewery was about 400 litres, and it was closer to a home brew set up than a proper commercial set up. But it still made really good beer."
If this almost seems too easy, Walkenhorst is quick to point out the reality. "Be prepared for hard, dirty work," he says. "It's been very demanding – about the hardest thing I've ever done – consuming lots of time, energy and money, but it's great fun too," he adds. "It's a great industry full of great people. I'm still having fun after 10 years!"
ANDREW CHILDS, BEHEMOTH BREWING
Andrew Childs is pretty young to be the owner and head brewer of his own brewing company, Behemoth Brewing. He studied law and then practised for few years before exploring the world of beer, then travel, then beer again.
Childs worked in Legal Policy for Inland Revenue (read the ATO in Aussie) and the same for ACC (NZ national accident insurance). "Yes it was as boring as it sounds," says Childs.
Five years of study and four years working in the industry was enough for Childs. He quit to work at the Fork & Brewer Brewpub in Wellington and then tried his hand as a travel agent.
"It sucked I quit after three months," he says of his time helping others plan their holidays.
Around this time Childs took out a homebrew competition called Wellington in a Pint, with a beer he brewed with Yeastie Boys called Celia Wade Brown Ale. After that he worked for Mangrove Jacks Home Brew supplies and started Behemoth Brewing part-time. His time in law did lay some handy foundation for Childs, though he points out it's not the only way!
"Well I guess a law degree helps you with identifying problems and resolving them and relationship skills are critical in running a successful business in my opinion," he says. "My previous experience has probably helped. In saying that though having a few pints with bar owners is probably just as important."
"Also lawyers tend to drink a lot and if I didn't drink so much maybe I would not have got into home brewing and then started Behemoth!"
Given he spent five years studying, including half a year in Uppsala, Sweden on exchange, his parents did have their concerns with the drastic career change.
"Mum just thought I was crazy for taking a pay cut," he says about taking on his role with Mangrove Jacks. "They were concerned again when I took on Behemoth full time. But they were both proud when Behemoth did so well at the NZ beer awards."
I guess winning gold medals for main beers Chur NZ Pale Ale and Murcia (think how a hick would say America) APA as well as a Best in Class Trophy for Brave Bikkie Brown Ale should convince most people that this has been the right decision!
Like all brewers Childs says the gig is dam hard work, but he also highlights another challenge.
"Most people wanting to make beer professionally can usually make some pretty good beer at home. The hard part is pulling together great beer in large quantities, getting the business, the brand and feel of your company all together in harmony. Trying to stand out amongst the crowd in terms of the beer and the brand are key," he says. "People liking your beer is the best feeling, but make sure you can take criticism well."
DR TIM COOPER
The Coopers Brewery is a standout in the Australian beer industry. A company which has remained family-owned for more than 150 years and has resisted takeover bids from some of the really big guys.
What you might not have known is that chief brewer and managing director, Dr Tim Cooper is a surgeon and worked in the profession until coming home and following the family tradition. Dr Cooper studied medicine in both Australia and the UK before working as a surgical resident (or Senior House Officer) in 1981-82 and then worked in general medicine from the latter half of 1982 until 1990.
"Working in hospitals in general medicine for several years gave me the opportunity to develop skills in problem solving and time management. Working in the NHS (British National Health System), there was never a shortage of problems to tackle with not enough time to deal with them all," says Dr Cooper.
He worked for 10 years as a hospital doctor, though in 1986-87 he took a year off to study Brewing Science at the University of Birmingham.
"My father spoke with me in late 1985 about the possibility of my return to Adelaide to pay some interest in the brewery," he begins. "This was a surprise to me, as in 1973 Bill told me that the fifth generation were not going to enter the family business, as the brewery was in financial difficulty."
"As such, I studied medicine, and did not think about the company then until Bill brought the matter up in 1985. In 1986 I decided to study Brewing Science in order to gain some understanding, but I was not ready to return to Australia at that time. I continued in medicine and medical research until 1990, and I starting brewing in March that year."
While Dr Tim Cooper's parents were understandably excited that he was returning to Australia and joining the family brewery, his father in-law in Scotland thought he was mad. Surely he'd be convinced now given Dr Tim's name graces a can of beer!
While his path was more certain than others entering the industry, he did join at a challenging time, given the financial difficulties of the first half of the 90s. When asked what guidance he'd pass on to others, Dr Cooper is philosophical.
"My advice would be to persist in your choice, providing that you are convinced of your desire to make the career change," he says.
"It took five years for my wife and I to be convinced that we had made the right choice. In those early years it did seem that we had made a challenging change, but it worked out well in the end. I now feel privileged to have had two very interesting careers."