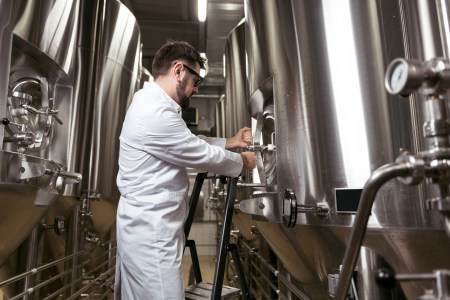 We at Beer & Brewer have always been committed to celebrating and promoting the fantastic industry that is craft beer.
As such, it comes as no surprised to us to learn that amid all this adversity, Australia's craft brewing sector is stepping up to the plate to help each other out, keep the beer flowing and remain positive during this crisis.
Lots of breweries have reacted to the forced closures of their hospitality venues by introducing takeaway and delivery options, offering beer and often food as well for people to collect or have delivered to their home.
"Beer production has not ceased at this stage and we are switching to cans only for our production so we can keep the deliveries flowing," Jason Harris, co-founder of Big Shed, tells Beer & Brewer.
In addition to making sure people can get their hands on beer, breweries are also looking to help people in this crisis.
Pioneer Brewing is dispatching 'care packs' to hospitality workers affected by the shut-down.
"We are thinking of you and want to Pay it Forward," co-founder Tamara Gerber tells Beer & Brewer. "Self-isolation to us will mean sowing season will tick along as normal and the brewery will continue virtually at full production."
Similarly, BrewDog is offering 50% off drive-thru collections to all healthcare staff. The original brewery in Aberdeen has been delivering 'Punk Sanitiser', made at their distillery, to the local hospital. The brewery has confirmed that it will be giving away more of it for free to those in need.
Breweries in Australia are also producing hand sanitiser. In Queensland, Land & Sea Brewery has joined forced with Fortune Noosa Head Distillery to produce sanitising liquid to World Health Organisation standards.
"Global shortages on key ingredients and containers have made the process very difficult but we're now very glad to say that we've been able to provide sanitiser by the litre to those industries and individuals who need it most (hospitals, government officials, etc.) and pending on a delivery of supplies, we'll hopefully be able to open it up to the community for purchase in the coming weeks," Sian Murray, of Land & Sea, tells Beer & Brewer.
In Western Australia, Spinifex Brewing Co and Limestone Coast Brewery have turned their breweries into hand sanitiser production facilities. They are currently producing up to 1,000 litres of ethanol every day and converting it into hand sanitiser. The founders are calling on the government to prioritise testing so that the sanitiser can be made available as soon as possible.
Beer venues have been hit hard and forced to shut their doors, but there are still ways for people to support them in their hour of need.
Bitter Phew, the Sydney bar that topped Beer & Brewer's Top 50 Beer Venues back in 2017, has put out a statement on its Facebook page, offering 'virtual bar tabs'.
"As of today, we're launching 'virtual bar tabs' – every $100 you spend with us earns you $120 – redeemable indefinitely whenever we're cleared to reopen the doors," the venue said in a statement.
Kaiju! is not offering delivery of its beer in a bid to encourage people to support their local bottleshops and buy from there.
"This is a conscious decision we have made in the interests of #KeepingLocalAlive," say co-founders Callum and Nat Reeves. "This means supporting those venues and retailers who support us on a weekly basis and ensure our tanks are full, our brewery is busy and our logistics partners are delivering."
Breweries, venues and bottleshops need your support in these challenging times. If you can, do please KeepLocalAlive.
We will be adding to this piece as new stories emerge. So get in touch and tell us what you're doing at cwhitting@intermedia.com.au.