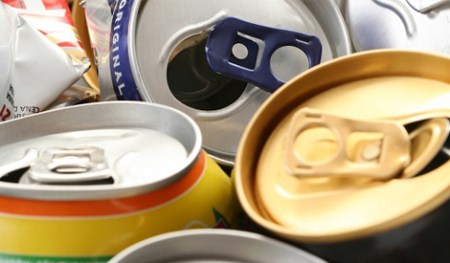 Breweries across Australia are offering takeaway and delivery services amid the COVID-19 crisis to keep people stocked up with great craft beer and generate some much needed revenue.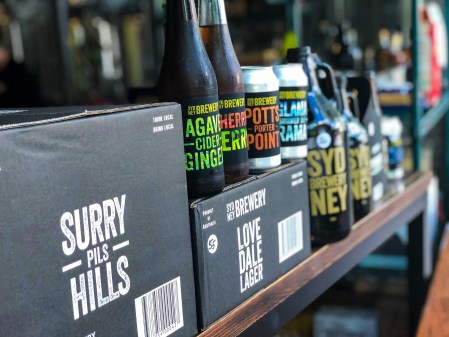 Some have been going even further, helping to produce hand sanitiser, offering credit for their kegs or championing #KeepingLocalAlive.
These breweries need your support in these challenging times. Many of them have already suffered because of the bushfires of the summer, most are losing valuable sales to pubs and bars, not to mention at their own venues. Job losses are already happening as each brewery tries to stay afloat, with the IBA calling for government support.
Some, like Sydney Brewery, are set up drive-through take-away services, while others like Pioneer are offering home delivery of their beers.
At Moo Brew, the team has created Extra Watery Pale Ale in collaboration with Brewgooder's Global Gathering. Proceeds from the beer will go towards providing people with clean drinking water.
After all, while COVID-19 is dominating headlines, there are still other causes that need support as well.
Brewers have also been teaming up with each other to offer mixed packs of beers.
In Melbourne, brewers have teamed up to produce a pack of 'Communitinnies', containing beers from 12 different local breweries, allowing people to do a virtual brewpub crawl.
Similarly, 12 breweries in Adelaide and the surrounding countryside are collaborating and offering to deliver a carton of 24 different beers Australia-wide from 7 April.
Here are just some of the initiatives that Australia's breweries have put in place (listed alphabetically):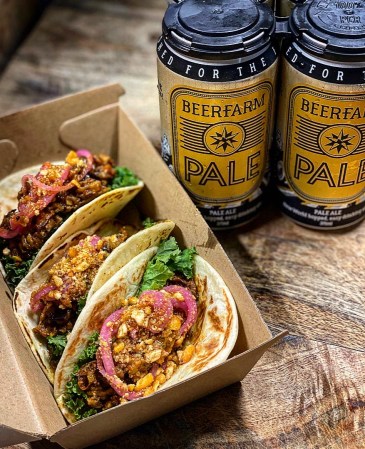 Australian Brewery has opened its cellar door for 'drive and beep' sales. Drive down to the brewery, beep your horn and someone will come down to sell takeaway beers.
Bad Shepherd is offering home delivery for beer lovers in Melbourne from its new online store. Delivery is free if you order more than $50 of beer or if you're within 5km of the brewery.
Beerfarm has launched Burnt Ends, a drive-thru experience at the farm in Metricup. Customers are invited to pull up in their vehicle, scan the menu board and place their beer and BBQ order at the window of the food van.
BentSpoke has made almost its entire beer-infused food menu available for take away seven days a week. The brewery's many beers are also available to take away.
Black Hops is setting up an online delivery app so that people can get beers delivered direct to their door, while they are offer takeaway services.
Bright Brewery has launched a new beer – Kiwi Sweetart Sour Ale – and expanded its reach to Canberra, with Tasmania to follow, so more people can get their beers from even more bottleshops.
Bright Tank and Rocky Ridge are about to release their ongoing barrel collaboration.
Brouhaha Brewery has teamed up with local farmers and food suppliers to create home delivery packs that contain all the essential for home isolation.
Felons Brewing Co. is offering brewery fresh beer and a menu, which includes pizzas, burgers and fish n chips, via a click and collect option on their website and via a delivery services.
Fixation has turned its back roller door into a Hop Stop takeaway station, selling six-packs and cartons.
4 Pines is offering home delivery of its beers and burgers from all six of its venues.
Holgate Brewhouse's taproom has been operating as a full-time bottleshop and also sells hand sanitiser from a local distillery. An online shop has also been opened, with the team out delivering beers to Melbourne and beyond.
Jetty Road is offering a home delivery service as well to keep fridges well stocked.
The Lord Nelson has takeaway options and is supplying bottleshops with its beers as well.
Mismatch Brewing and Hills Cider have launched online stores for their beers and ciders.
Moon Dog is offering contactless drive-thru beers and pizzas, and has launched an online beer store, offering same-day delivery for those within 5km of the Abbotsford and Preston breweries.
North West Brewing Co. has opened a drive-through brewery and and will start delivering food and growlers as well.
Red Hill has turned its bar/restaurant into a bottle shop for local customers and has launched an online store so the whole country can get hold of their beers.
Sobah already has an online store, so its non-alcoholic beers are available to buy at bottleshops or online.
Stomping Ground will deliver beer to your house and will continue to supply bottleshops and takeaway restaurants.
Wayward is selling cases of 12 beers – two cans of six different styles – online. They are also hosting live guided tastings of the beers via their Facebook page. 
Willie the Boatman is offering takeway services for its beers – and has even made a socially distanced video about it!
Yullis Brews was offering takeaway food and beer, but has now closed this and is offering to deliver its beers via its online store, while it continues to supply bottleshops.
Young Henrys, as well as making hand sanitiser, is also offering its beers either to be picked up and taken away or delivered to doorsteps.
And it's not just breweries looking to solve the self-isolation crisis.
Craft Cartel Liquor is offering home delivery of craft beers, with a Happy Hour offer every Tuesday.
Saint John Craft Beer bar in Launceston is closed, but is offering mixed packs of beers called 'Bunker Boxes'.