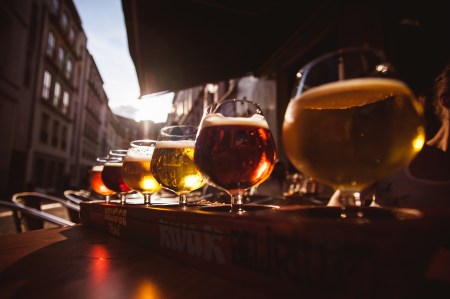 Breweries around Australia are releasing beers made in collaboration either with other brewers or neighbouring businesses.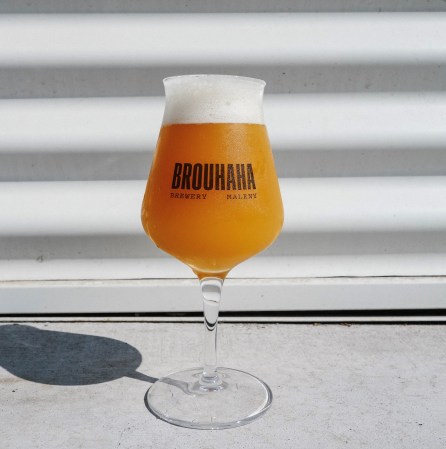 Brouhaha brews collaboration beer for birthday
Brouhaha Brewery has brewed a collaborative NEIPA with Saccharomyces Beer Cafe to celebrate the venue's fourth birthday.
The beer is called CPR NEIPA and the brewers have added pineapple, raspberry and coconut to the 6.3% beer.
"Raspberry and pineapple work well together to add to the juicy body of the beer, and a little extra hopping will bolster the natural bitterness with coconut as a supporting role in the finish," says Declan Roche, Saccharomyces' venue manager.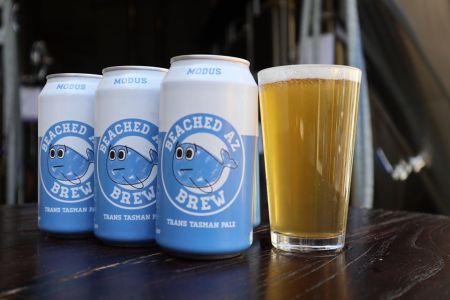 Modus Operandi teams up with Beach Az
Modus Operandi Brewing has collaborated with cult animation Beached Az to create Beached Az Brew – Trans Tasman Pale.
The partnership between Modus and Beached Az, along with a number of local charities championing ocean initiatives will see Beached Az Brew aiming to make a contribution to the fight against growing climate issues.
$1 of every pint sold and 20 cents from every can will go towards charities over the course of the year.
The beer is a pale ale that has been brewed with a mix of Australian and New Zealand hops. It has a 4.5% ABV and tasting notes include "tropical and citrus pale ale – a perfect beach beer, especially after a beach clean up".
Byron Bay brews lager with The Dolphin Hotel
Byron Bay Brewery has brewed its second collaborative beers with The Dolphin Hotel in Byron and Icebergs Group.
The beer is called Easterly Lager #2 and has a 4.7% ABV. It is a Munich Helles German beer featuring German Pilsner and Munich malt, and hops from the Czech Republic and Germany.
Tasting notes include: "herbal, floral and green tea- like notes" and "a lovely bready, savoury biscuit-type character".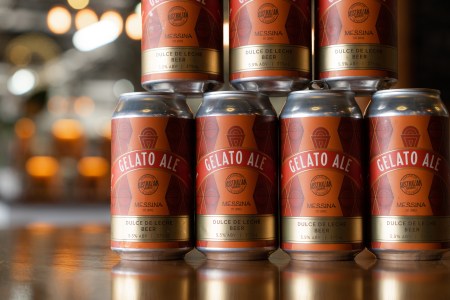 Australian Brewery and Messina team for 'Gelato Ale'
Australian Brewery and Messina have together created a limited edition dulce de leche-flavoured Gelato Ale.
Launching on 1 December, the beer was brewed on-site in Rouse Hill. Australia had previously banned imports of dulce de leche from Argentina, prompting Messina to make it from scratch themselves.
A special batch of Messina's in-house dulce de leche was used to produce the limited edition Gelato Ale.
"Using the dulce de leche to create a flavour profile that pushes the limits of what a beer can taste like has been really exciting for our team," says Daniel Shaw, head brewer of Australian Brewery.