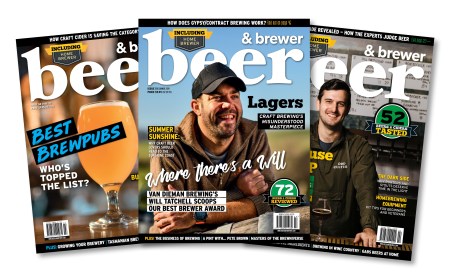 Beer & Brewer is now in its seventh year of writing about and celebrating the beer industry and lifestyle in Australia and New Zealand.
And this year is extra special, because MagShop has got $50,000 in cash prize money to offer for new subscribers!
If you've not subscribed to Beer & Brewer yet, then this is the time to do so. New subscribers, who subscribe through MagShop will be entered in a draw to win one of the five $10,000 cash prizes.
Not only that, of course, but you'll also be subscribed to our magazine, with the Summer issue due out any day now.
Should you decide to buy a subscription as a Christmas present, then it will you, the purchaser of the gift, who is entered into the draw.
The promotion ends at 11:59pm (AEST/AEDST) on 27 January 2020.
You must be aged 18 years or over to enter, and entry is open to Australian residents only.
Click here to find out more!
So what are you waiting for? There's never been a better time to subscribe to Beer & Brewer magazine!