Start-up craft breweries with environmental and social enterprise credentials have been offered a substantial boost to seeing their venture take off with the launch of the Brew Rocket Grant.
Composed by Jessie Jungalwalla and backed by the branding agency Craft Instinct she founded, as well as BentSpoke Brewing, The Crafty Pint, Peach Business Management, Rapid Labels and Sun Tap Decals, the significant grant is open to relevant ventures who are planning to open or be selling beer within two years of the application closing date of August 31.
To be considered for the grant a new venture must demonstrate what their central environmental and/or social enterprise focus will be and exhibit their approach to diversity within the industry.
The successful applicant will receive five hours of money-can't-buy, one-on-one business consultation with BentSpoke's founder Richard Watkins and a full branding package from Craft Instinct, that includes a brand foundation workshop and design of their logo, packaging, tap decals and more.
Coupled with that is a launch story and one year's free brewery listing on The Crafty Pint, a financial and profit coaching session with Peach Business Management plus considerable discounts with Rapid Labels and Sun Tap Decals.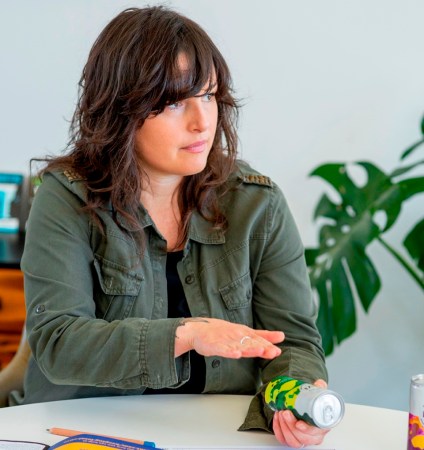 "All in all, with the cherry on top from Richard at Bentspoke, it's quite the boost," Jessie said, who has been no stranger in the past to putting her talents to work for making change.
"I have a lot of passion about social change and environmental causes but running a creative brand agency there aren't heaps of opportunities to have as much of an impact as I'd like to.
"So (Brew Rocket) came about from trying to figure out how I could do something good… to be part of the solution, rather than pollution."
The main thing Jessie said they're looking for are applicants who are already passionate about the causes they endeavour to promote.
"We don't want this to be a tokenistic thing just to get a grant so we'll be looking for proof of passion… A really important thing when it comes to craft beer branding is being genuine and authentic and people can sniff non-genuine people in this industry a mile away."
With environmental and social concerns impacting the beer industry more so than ever, Jessie said she'd like to think the grant will be an ongoing one and that it can broaden its offer in future years as more businesses come on board.
But ultimately she'd like emerging breweries to take up the fight for change – regardless of whether they should be so lucky as to receive the grant.
"There are so many breweries starting up and if all this opportunity does is cause them to make a little alteration in their business plans, to move it towards sustainability, to thinking about the environment, to thinking about the social causes that are important to them, then it has done its job. I'd like to think they'll be implementing these changes regardless."
Brew Rocket Grant applications close on August 31, 2021. For further details head here and email the Brew Rocket team to receive an application form.