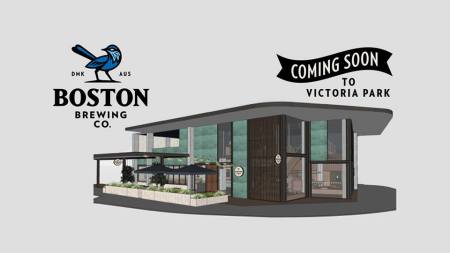 Boston Brewing is aiming to bring "a touch of Denmark to Victoria Park" with the opening of a Perth venue.
The Denmark-based brewery aims to have a brewpub open in Victoria Park by the end of November.
"Our aim is to have a face for Boston Brewing Co. in Perth for those people that can't make it down to our home in our beautiful town of Denmark," explains Glen Daniel, general manager of Boston Brewing Co and Willoughby Park.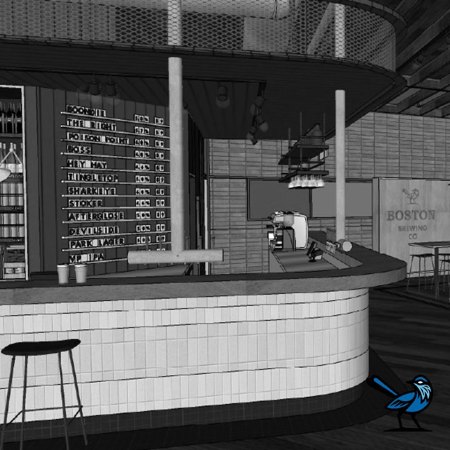 "With 24 taps downstairs and eight on our mezzanine level, we will showcase all of ours beers on tap and also our special releases.
"Expect collaborations with our #FriendsofBoston range, kicking off with Bright Tank and then Rocky Ridge."
The venue will also serve wines from its sister winery – Willoughby Park Wines.
"The fit-out is warm and inviting with a mix of wood, brick and terracotta tones with a splash of colour," adds Daniel. "Our fireplace hugs the mezzanine stairwell which will showcase degustation dinners, beer events and tap take overs as well as playing hosts to catered business lunches, Christmas parties and birthday celebrations.
"Our menu will move slightly away from the general pub meals with a focus on pairing dishes to beers and using beer as an ingredient. Local produce and products from the Great Sothern will feature on the menu and will cater to dietary requirements such as coeliac, vegan and vegetarian."
The brewery was founded in 2011 in the Western Australian town of Denmark, a four and a half-hour drive south east of Perth. It was one of the first breweries in the Great Southern Region, and is 100% West Australian-owned.
It had an 18-hecto-litre system installed in 2015 which tripled its previous capacity, while a canning machine has also since been added.