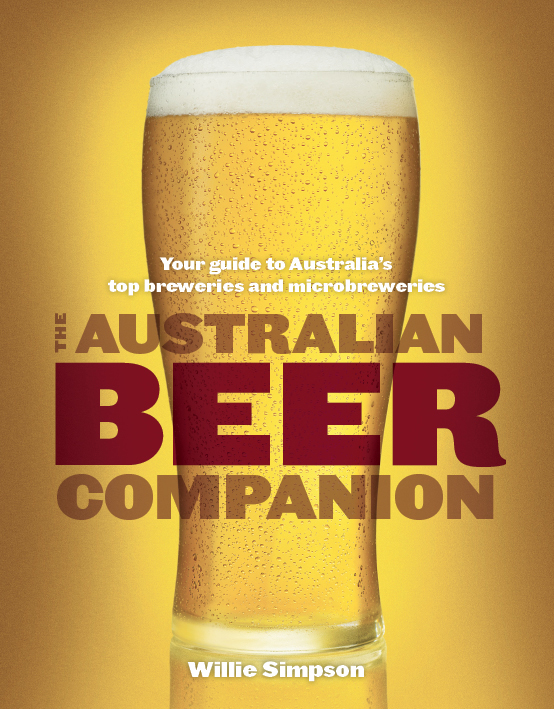 From CUB to XXXX, Mountain Goat to Moo Brew, the newly updated paperback edition of
The Australian Beer Companion is a comprehensiveguide to Australia's thriving beer industry, written by genuine lover of the drop, brewer and beer writer Willie Simpson.
With so much variety and nuance, beer is the new wine and
The Australian Beer Companion is apeek behind the brewer's door. The book covers some 100 breweries, detailing their history and products, as well as the curious and often funny 'Behind the Label' section on how each beer is named. It's then rounded out with anecdotes, brewing secrets and Simpson's recommendations on each brewery's signature beer, topped off withcolour photos that could in themselves drive a man to drink.
Everybody from the true connoisseur to the novice will soon discover the joy and art of the brew.
'
A rich compendium of the beloved thirst quencher … deserves a toast!' Sydney Morning Herald
About the author
Willie Simpson is one of Australia's premier beer writers, with regular contributions appearing in Qantas'
The Australian Way magazine, 'Good Living' (Sydney Morning Herald) and 'Epicure' (The Age). As well as writing and talking about beer, Willie is the proud owner of Seven Sheds Brewery, Meadery and Hops Garden, situated in his one‐pub hometown in north‐west Tasmania. He commutes regularly to the Big Island to communicate his belief that life is too short to drink light beer.
NB. You may also like to consider Beer & Brewer's own new book Ultimate Beer Guide Australia & New Zealand, which you can order by clicking here.