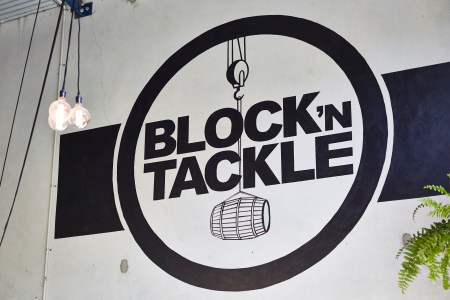 The Central Coast community and Block 'n Tackle Brewery have banded together in support of a local welder, who was seriously injured at the brewery in early February.
On February 8, Avoca Beach resident and expatriate Scotsman Mick Jardine was helping with some routine maintenance at the Block 'n Tackle Brewery in Kincumber, NSW when there was an explosion, causing serious burns to 30 per cent of his body.
While he's now out of hospital on the road to recovery, Jardine works as a contractor and without the support of a big company behind him, he and his young family are facing a difficult time.
As a result, Central Coast friends and neighbours have rallied in support – with a benefit concert featuring legendary frontman of The Church Steve Kilbey slated for Saturday 24 March, emceed by radio and television personality Adam Spencer.
The staff and owners of the Block 'n Tackle Brewery are playing a huge role in making the benefit concert possible.
"Michael (Pep) and his wife Michelle who run the brewery, resident chefs Dorothee Myer and Granny from Where's The Food (WTF) witnessed the shocking accident, cared for Mick until the ambulance arrived and have been deeply affected," said Block 'n Tackle director Greg Tobin.
"Our hearts go out to Mick and it is important to all of us that we are part of the healing process that is pulling the community together in support of the Jardines."
Caroline Jardine, Mick's wife, said: "We're not sure how we will ever begin to repay all our new friends on the Central Coast, and everyone involved, but we are absolutely beyond grateful for the support. We love living here and it touches our hearts to know we have so many people in our corner.
"Thank you to each and every person involved and to all who attend the event. And we send love and thanks to our friends and family back home in Ireland who have also been fundraising and doing so much to support us from afar. It's all been truly amazing."
Only 300 tickets are available for this one-night-only benefit performance by Steve Kilbey, under the stars at the Block 'n Tackle Brewery.
The ticket price of $75 includes entertainment, goodie bag, five lucky door tickets, a schooner of beer and a curry – with more food, beer and wine available on the night.