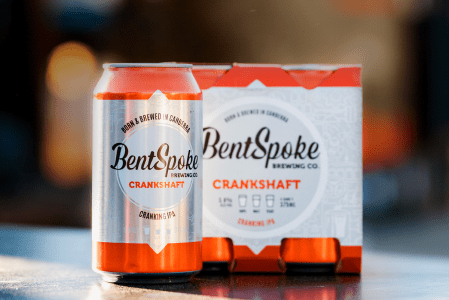 BentSpoke Brewing's Crankshaft IPA was awarded the Beer & Brewer-sponsored Best Independent Craft Beer Award at the recent Australian Liquor Industry Awards (ALIA).
This is just the latest recognition for one of Australia's best beers after it topped the GABS Hottest 100 lists in 2020 and 2021 and placed third in the most recent poll in 2022. The ALIAs are the Australian hospitality industry's night of nights, celebrating the best people, venues and brands across Australia.
Upon receiving the award, co-founder and head brewer Richard Watkins said: "At BentSpoke we hang our hat on quality, so winning awards is a testament to the quality of our beer. Winning this industry award though is about being recognised by our peers in the liquor industry, extremely humbling!
"BentSpoke Brewing Co. would also like to extend its congratulations to all the other nominees, finalists, and winners at the ALIA Awards. The liquor industry is full of talented and passionate individuals, and this recognition reflects the remarkable work being done across the country."
You can check out all the winners from the ALIAs here over at our sister site theshout.com.au.