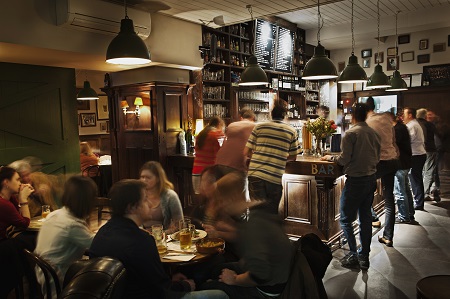 For the first time ever, BentSpoke Brewing will allow a venue outside of its Canberra brewpub to pour its line-up of beers, as it takes over the taps of the Local Taphouse in Sydney and Melbourne.
The exclusive events will allow the Local Taphouse to showcase 20 of BentSpoke's beers in St Kilda on Friday 28 April and Darlinghurst on Saturday 29 April.
BentSpoke's Owner and Head Brewer, Richard Watkins, told Beer & Brewer that the tap takeovers are a chance to "spread our wings a bit further up and down the eastern seaboard".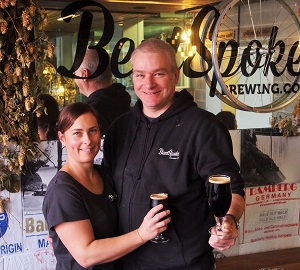 BentSpoke made a big impression in the GABS Hottest 100 this year, with two beers making the top 20; the Crankshaft IPA (placing eighth) and the Barley Griffin Pale Ale (placing 19th). Both of which will be on tap at both the Melbourne and Sydney tap takeovers.
Full details and the list of beers being poured in Melbourne can be viewed here and in Sydney here. For an additional $20 punters can have an exclusive guided tasting with Richard Watkins
"We have a lot of support in both Melbourne and Sydney and we haven't really been getting our beer around much, so this is a chance to allow them to taste our beers without coming to Canberra," said Watkins.
The brewery has also created a new low carb beer for GABS this year, called Joe Carb, which is a naturally soured beer using lactobacillus and with a touch of wild fermentation.
"People expect us to do a beer for GABS, we're known for making different beers and people know that GABS is a place where people can showcase all different types of beers and ingredients, so for us it is really important to be a part of that."
Watkins told Beer & Brewer that the Australian craft scene had a long way to catch up to the US and even New Zealand and he thinks it's important to keep trying to lift the profile of good beer.
I call it good beer because I am a big believer in that all beer is crafted and even the guys that make VB and Tooheys New, they work pretty hard all day and they reckon they craft the beer and so I hate the word craft beer. But some beers just have bigger and higher and more flavour than others, and I think it's those beers with more flavour that people are wanting.
"It's still really only a really small percentage of the market and it's only a small percentage of consumers that taste those beers so it's important that we keep doing things to try and lift the profile of full flavoured beer in the eyes of the consumer and I think GABS does that."