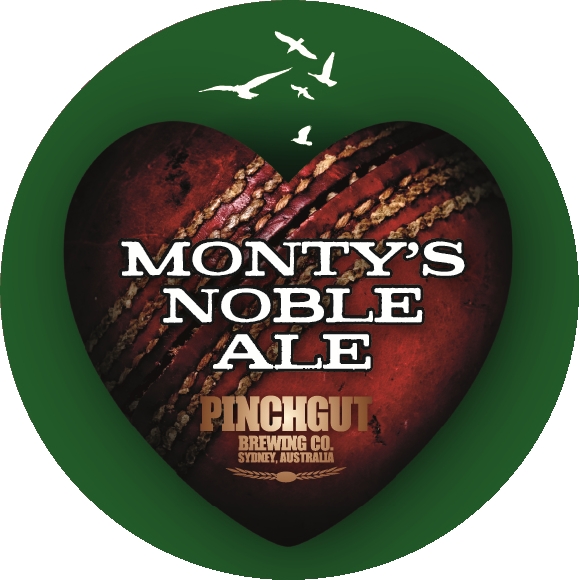 Key Dates
Beer of the Month Launch – Monty's Noble Ale from Pinchgut Brewing (NSW) – Free entry:Friday5th April 5:30pm – 7:30pm.
Beer and Food Matching Dinner:Friday 26th April, 7pm-10:30pm.
To book in for the Dinner please either send an email or call the bar: (02) 9660 1591.
Beer of the Month (April) – Monty's Noble Ale at The Nag's Head Hotel, Glebe (NSW)
Hello there fellow beer nuts, The Nags Head(NSW) are very excited to announce that theirGuest Beer for April is Monty's Noble Ale from Pinchgut Brewing (NSW):Noble by name, Noble ingredients and a Noble gesture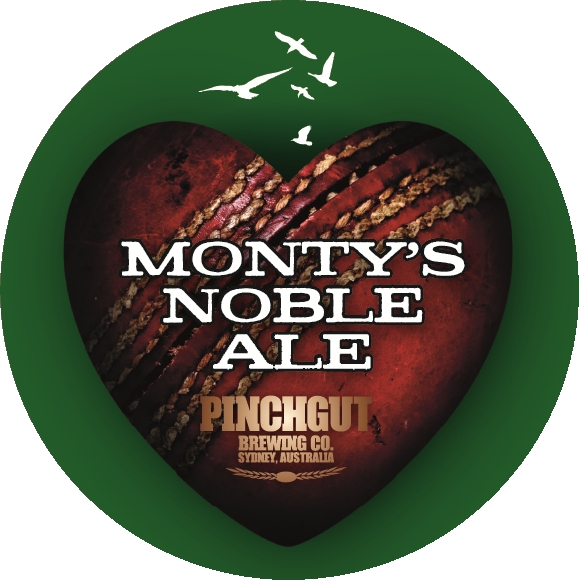 Monty's Noble Ale by Pinchgut Brewing Company is a special ale in honour of a very special child. Pinchgut Brewing Co. part owner, Jason Smith and his wife Catriona had a son, Monty, arrive in August 2012. At just seven days old, Monty went into serious distress and was rushed to Wyong Hospital Emergency. Diagnosed as being in heart failure, Monty experienced his first-ever ride in a helicopter to the Children's Hospital at Westmead for emergency heart surgery to correct an aortic coarctation. Today Monty Smith is perfectly healthy and happy, thanks to the exceptional care and attention he received.
A play on words, Monty's Noble Ale is a testament to the fighting spirit of little Monty and his rocky start in life. Monty Smith happens to be the great-great-great nephew of Montague A. Noble, considered one of Australian crickets great all-rounders. Australian Captain between 1903-1909, Noble led his team to victory in tests against England and South Africa, with the M.A. Noble Stand at the SCG named proudly in his honour.
Monty's Noble Ale is a Steam or Californian Common beer by style. The brewers have sourced a hybrid lager yeast strain which has the ability to ferment at ale temperatures, while retaining lager characteristics. Monty's Noble Ale owes its amber colour, thick, creamy head, and rich, distinctive flavour to a unique brewing process. It is a process that combines both the traditions of brewing great beers whilst continuing to reduce theimpact on the environment. All of Pinchgut's beers are naturally brewed avoiding all preservatives and additives.
About The Nag's Head Hotel (NSW)
The Nag's Head Hotel is a traditional, old English-style pub renowned for its friendly staff and patrons and its great atmosphere. It was also a two time finalist for the 2012 AHA Awards – Best Casual Dining Venue and Best Traditional Hotel Bar. The Nag's Head and its Stables Bistro are currently undergoing a refurbishment to enhance its character and charm. The Stables Bistro is known for producing delicious and diverse meals, that are a must try for any beer enthusiast. From the flags of six different nations flying outside to the interior walls packed with memorabilia built up over the years, the Nag's oozes undeniable character and charm. If you love your beer, you'll be drawn to the main bar which boasts twelve beers and one cider on tap including several imported and craft / boutique beers.
The Nag's Head Hotel, 162 St Johns Road, Glebe NSW 2037, Tel: (02) 9660 1591.