8th April 2011
Welcome to the April2011 Newsletter for Beer & Brewer magazine. Following you will find the most recent NEWS items andEVENTS posted on our web site. Here is a quick summary of theNewsletter content:
LATEST NEWS
UPCOMING EVENTS
BLOGS
FORUMS
BEER & BREWER ISSUE 16 AUTUMN 2011 – ON SALE NOW – EXCISE TAX AND CRAFT BREWING – DON'T MISS OUT! Buy from your closestSTOCKIST orSUBSCRIBE/ RENEW!
ADD YOUR BUSINESS TO OUR WEB SITEDIRECTORY FOR FREE!
————————————————————————————————————————–

National Capital Craft Beer Festival, April 9-10, Olims Hotel, Canberra (Sponsored Promotion)


Mission
• To continue to raise the profile of Australian craft beers throughout the ACT & Region
• For the brewers/breweries/exhibitors to expose their brands and garner new customers
• To add value to the National Capital Tourism market by creating and nurturing a professionally run festival that will attract additional tourists to the area
• To capitalise on the growing craft beer market throughout the country initiating an education for both men and women in to this market
• To raise money for ACT Eden Monaro Cancer Support Group
Date: 9-10 April 2011
Location: The Terrace, Olims Hotel Canberra, ACT
Running Time: Saturday 9th April 11am-6pm, Sunday 10th April 11am-5pm (Individual day programs available closer to the event)
Ticketing: Exhibitors: http://www.moshtix.com.au/Event.aspx?id=44036
(includes free registration to 2011 Blue Mountains Craft Beer Festival)
Spectators: http://www.moshtix.com.au/event.aspx?id=44035
Day tickets: $25 Presale, $35 on the door if available

EARLY BIRD TICKET PURCHASERS RECEIVE A FREE 1 ISSUE SUBSCRIPTION TO BEER & BREWER MAGAZINE!

Weekend Tickets: $50 presale – limited number available on the Saturday
Sunday Family Tickets: $50 (family of four)
All entrants receive a tasting cup and 10 tasting tickets. Extra tickets will be $1 each
(redeemed by the exhibitor in return for a sample – this discourages reckless drinking
to ensure a safe event.
Festival events: • Live bands to be announced • Prizes, Draws • Charity Auction for ACT Eden Monaro Cancer Support Group • Jumping Castle (ages 12 and below) • Guest Speakers • Beer and Food Matching • Beer Quiz • Brewers Table Tennis Championship * Craft Chef Competition
Exhibitors So Far: Schwartz Brewery, Little Creatures, Coopers, Drinkworks, Matilda Bay, Vale Ale, James Squire, Strickland 1842, Harts, Lord Nelson, Bluetongue, Endeavour, Beer Importers

More info: www.canberrabeerfest.com

—————————————————————————————————————————————————————

Paddy's Hop Harvest Festival, April 30, Flemington, Sydney, (Sponsored Promotion)
THE MAN WHO BREWED THE BEER IS THE MAN WHO POURS THE BEER!
This is a beer festival all about HOPS! New season hops, home grown hops, new variety hops, wild hops, wet hopped beers, dry hopped beers, cask hopped beers and some genuine hand-pumped hoppy ales! Come along and beet some industry experts talking all things HOPS!
OVER 25 DIFFERENT MICRO BREWED BEERS ON TAP.
13 local & regional breweries.
Participating Breweries: 4 Pines, Bad Lands, Black Duck, Ekim Brewing Co, Happy Goblin, Hunter Beer Co, Lord Nelson, Mountain Ridge, Mudgee Brewing Co, Murray's Craft Brewing Co, St Peters, Paddy's Brewery and The Australian Hotel & Brewery.
FREE ENTRY. $3 MIDDIES.
Date: Saturday April 30, 2011
Time: 11am – 5pm
Location: Paddy's Brewery at the Markets Hotel, 268 Parramatta Road, Flemington, Sydney
Tel: (02) 9764 3500
—————————————————————————————————-
7 April 2011

Moa have started brewing a Breakfast Beer, true story. And it's attracting attention from around the world. more info
5 April 2011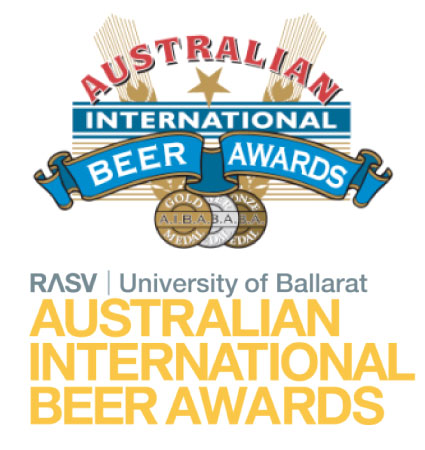 Mr. Keith Sime has been appointed as the Chief Steward of The Australian International Beer Awards (AIBA) for 2011. The AIBA are conducted annually by the Royal Agricultural Society of Victoria and the University of Ballarat. more info
5 April 2011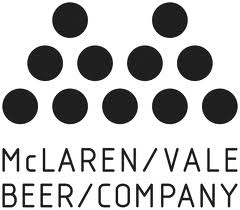 After the success oftheir first beer dinnerMcLaren Vale Beer Companydecided to host the next edition. Start your super long weekend right byheading down to the beautiful McLaren Vale, to have a night of delicious beers and culinary fare.more info
5April 2011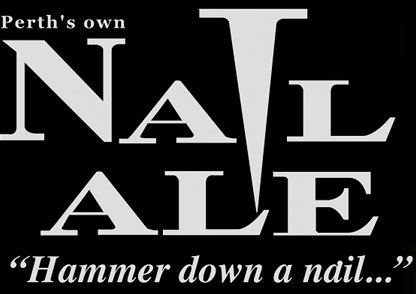 Ok it was few days late, but yes this was an April Fools joke. One B&B reader caught us out on Facebook almost right away… Even so, the guys at Nail Brewing really had people going with this one! Well done…more info
4 April 2011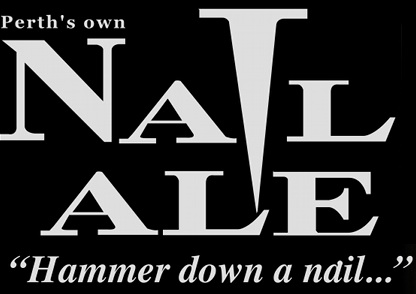 Last week Perth's Nail Brewing Australia (www.nailbrewing.com.au) was granted patent for arevolutionary magnetised fermentation. Magnetised fermentation can minimise fermentation and conditioning time from 14 days down to 6 hours. Not only does magnetised fermentation dramatically reduce beer fermentation and conditioning, it stabilises the beer and mimimises the chance of bacteria infection and oxidation, which results in increased shelf life and improved product. more info
1 April 2011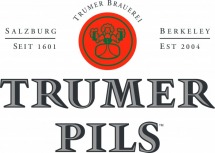 Trumer Australia is looking for a new Sales Rep for NSW & ACT.more info
1 April 2011
It might be April Fools Day but this is no joke! WA based travel company, Thirsty Swagman, has teamed up with 4 Pines Brewery to offer a unique travelling experience… Beer In Space!!!more info
29 March 2011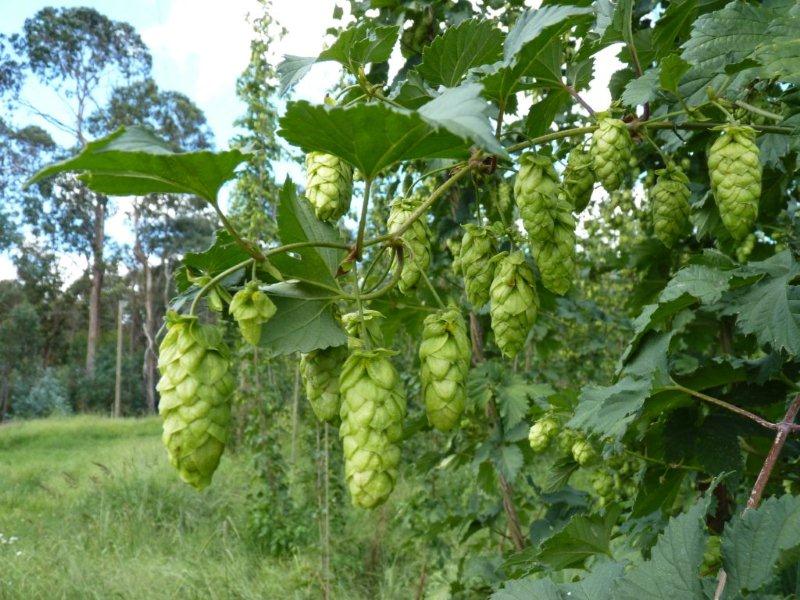 Report & Photos by Ellerslie Hop.
Tuesday March 1st saw Ellerslie host the inaugural Ellerslie hop walk. After all the unusual summer rain we have experienced this year, mother nature decided that we would have a glorious sunny day making it ideal for everybody involved to enjoy the full experience of hop production.more info
29 March 2011
Thirsty Camel Bottleshops has launched a new brand advertising campaign mischievously encouraging the public to take part in a little casual 'HUMPing'.more info
23 March 2011

Mainstream newspapers are reporting Fosters have pulled key brands such as VB, Carlton Draught and Pure Blonde to Coles' First Choice liquor stores and Woolworths' Dan Murphy's chains.more info
23 March 2011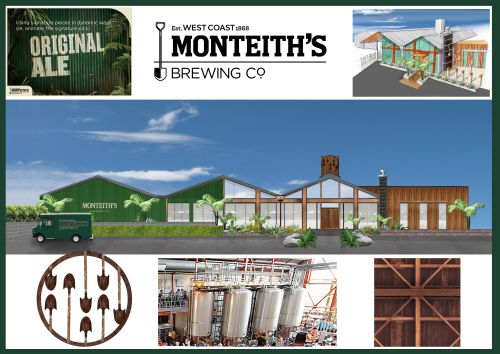 The home of Monteith's is to get a multi-million dollar make-over befitting the iconic West Coast brewery's long-standing reputation for producing award-winning beer and cider.more info
21 March 2011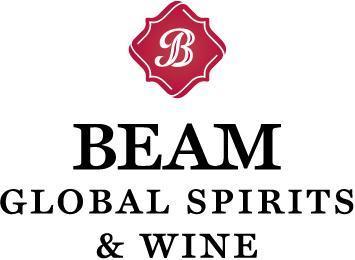 Source: Australian Food News
Coca-Cola Amatil and Beam Global Spirits and Wine have announced a new 10-year agreement, allowing CCA to continue the manufacture, sales and distribution of the Beam premium spirits portfolio – including Jim Beam, DeKuyper, Laphroaig, Maker's Mark, Courvoisier, Canadian Club and Teacher's. more info
16 March 2011
Moo Brew Pils is receiving a national tap launch but you'll need to head to South Australia and The Wheatsheaf Hotel to taste it first.more info
15 March 2011
Source: Datamonitor
Globally, 38 percent of consumers consider themselves to be badly informed about how to match food and alcohol (wine and beer). This is especially the case in Asia, according to new research* from independent market analyst Datamonitor. more info
15 March 2011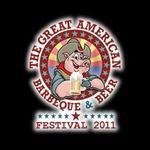 If you're lucky enough to be heading to the United States for the Great American BBQ & Beer Festival, here's what you can expect…more info
15 March 2011

A notice of this symposium was published in the March IBD newsletter and details of the Program and Venues can be viewed below.more info
——————————————————————————————–
01 Jan 2011 – 30 Jun 2011 Iron Brew Amateur Brewing Competition 2011
08 Apr 2011 – 17 Apr 2011 The Monk USA Craft Beer Week
09 Apr 2011 – 10 Apr 2011 National Capital Craft Beer Festival
14 Apr 2011High Country in the Big Smoke – Beer Dinner
20 Apr 2011McLaren Vale Beer Dinner #2 – 20 April 2011
30 Apr 2011Paddy's Hop Harvest Festival
20 May 2011 Australian International Beer Awards
01 Jun 2011 Sail & Anchor BEER ROYALE 2011 WA Public Tasting for Perth Royal Beer Show
01 Nov 2011Sail & Anchor NOVEMBEER 2011 Australian Craft Beer Showcase
26 Nov 2011Sail & Anchor NIGHT OF THE BARRELS 2011
Email editor@beerandbrewer.com to list your upcoming event here in the next issue. Deadline for Issue 16 is January 14 2011. Include the name, address, contact details and any cost of entry to your event.
Recurring Weekly/Monthly Events
Redoak Beer Appreciation Class
19th Feb Saturday (5-7.30pm)
5th Mar Saturday (5-7.30pm)
19th Mar Saturday (5-7.30pm)
9th Apr Saturday (5-7.30pm)
7th May Saturday (5-7.30pm)
Cost: $75 per person
(Private bookings available for 20 or more guests $85pp)
Phone us on (02) 9262 3303 Complete this BOOKING FORM to make your booking.
201 Clarence Street
Sydney NSW 2000
Open Mon to Sat for lunch and dinner, 11am till late. Closed Sundays & Public Holidays
www.redoak.com.au
Beer O'Clock
Sundays: Live Music from 3pm
Archive Beer Boutique Bistro
100 Boundary St
Brisbane West End QLD 4101 (Underneath Uber)
Ph: (07) 3844 3419
www.archivebeerboutique.com.au
Stone & Wood Dart Competition
Mondays: $10 Burgers
Archive Beer Boutique Bistro
100 Boundary St
Brisbane West End QLD 4101 (Underneath Uber)
Ph: (07) 3844 3419 www.archivebeerboutique.com.au
Hop Heads Beer Appreciations Sessions
First Sunday of each month
$25 – Bookings Essential
Ph – (03) 5989 2959
info@redhillbrewery.com.au
Red Hill Brewery88 Shoreham RdRed Hill South VIC 3937www.redhillbrewery.com.au
Ale Stars Beer Club
The Local Taphouse (Melbourne and Sydney)
St Kilda – 3rd Tues of the month
Darlinghurst – 1st Tues of the month
From 7pm
www.thelocal.com.au
BLOGS
Today is All Fools' Day, more commonly known as April Fools' Day. It is a day for jokes and pranks, though in this part of the world we only fool until noon. In most countries, the japes last all day. April Fools'is a well-established and widely celebrated day.
The New Zealand beer community has got into the spirit with a couple of offerings this year. more info
There were chaotic scenes in Christchurch yesterday after a small group of citybusiness owners broke through the Civil Defence cordon during the course of a protest. The 100 or so protesters were angry they were not allowed to retrieve vital business equipment, secure their premises or arrange independent engineering assessments for buildings inside the cordon. They also cited a lack of communication from the authorities. The cordon was established after the 22 February quake and is designed to keep people out of the heavily damaged CBD for safety reasons. It is guarded by the Police and the Army, with police officers chasing those who breached the cordon.more info
The New Zealand beer community continues to show its generosity with two new fund-raising events on 24 March in Wellington. Around the country, money continues to be raised for Christchurch in the wake of the big earthquake, including over $3,000 fromGalbraith's in Auckland.There is some good news from Christchurch with the re-opening of breweries such as Three Boys and pubs such as Pomeroy's. However, a number still remain closed including the Dux de Lux and the Twisted Hop.more info
Have your say on ourforums including our new Beer Talk topic on Excise on Small Brewers.
Show your interest in craft beer and support for our small brewers by adding a post about:
– Tourism: Share your recent weekend away or favouriteroad trip visiting small breweriesto show how many people are visiting small breweries
– Regional Development: Are there small breweries in your local area? Have they increased employment in your area? Are these small breweries increasing tourist numbers into your area? These are all positive impacts to Government revenue and the economy
– Government Revenue: Are you drinking more craft beer than commercial beer? If so that will increase GST revenue and company/income tax revenue for the Government, thereby having a positive impact.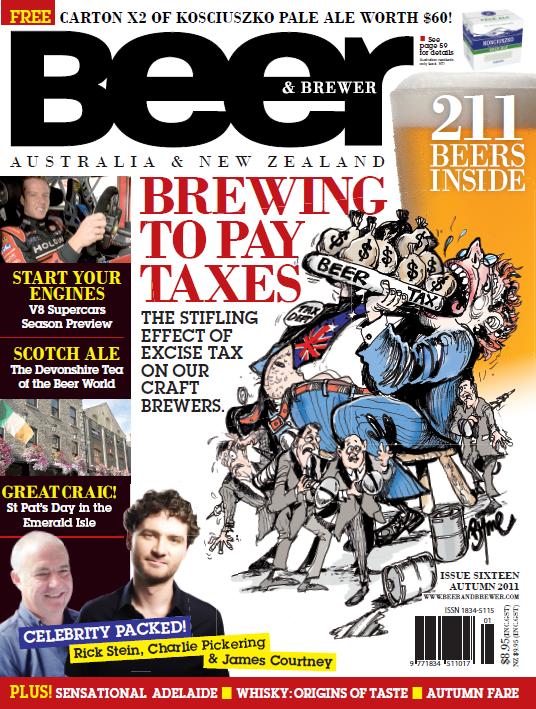 Features:

Craft Brewing and Excise Tax around the World – a look at major brewing countries and the craft beer markets in each of these regions.
Beer FocusScotch Ale

Ingredient Profile Water

Lifestyle V8 Supercars season preview, with James Courtney interview

International Destination Dublin, Ireland

Weekend Away Adelaide

Beer & Food MatchingChef profile – Matt Kemp (Restaurant Balzac, Sydney)

Whisk(e)y/Cider Whisky – Where does flavour come from?

Celebrity InterviewCharlie Pickering (Comedian)

Dreams to RealityRick Stein
To buy the latest issue orback issuessee ourstockists pagefor your closest bottleshop, home brew shop, brewery or newsagent.
To subscribe or renew, see oursubscribe page or Tel: +61 2 8877 0371, subscribe@beerandbrewer.com.
ADD YOUR BUSINESS TO OUR WEB SITEDIRECTORY FOR FREE!
If you are a business in the brewing industry, you can add your details to our directory for FREE!
Just go to thedirectory page to find out how.
5 newestDirectory Listings
Premier Stainless Systems
78 McMichael St , Maryville, NSW 2293 AU
0458 079 999 | www.premierstainless.com
Croxsons
Level 1 Suite 9, 214 Bay Street , BRIGHTON, VIC 3186 AU
0426875855 | www.croxson.com.au
Ellerslie Hop
17 Redland Drive , Mitcham, VIC 3132 AU
03 9872 6811 | www.ellersliehop.com.au
The Prince Albert Hotel
149 Douglas Parade , Williamstown, Vic 3016 AU
Infusion Brewery
Old Menangle Road , Campbelltown, NSW 2560 AU
| www.rydges.com/campbelltown