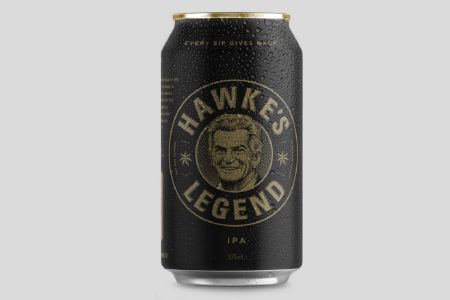 If you needed reminding how much of a legend Bob Hawke was, check out his canoe joke here. Meanwhile, the brewery that bears his name has just released their Legend IPA – the annual limited edition beer that marks the former Prime Minister's birthday and donates $1 from every can sold to Landcare Australia – the
environmental not-for-profit established by the Hawke Government in 1989.
With Hawke's Brewing's new brewery and Leisure Centre in Sydney's Inner West up-and-running now, their third iteration of the Legend IPA is the first they've brewed themselves and the first made available in cans.
"Every year, we have a unique opportunity to honour Bob's legacy with a limited release called Legend IPA," Hawke's co-founder Nathan Lennon said.
"This year we're reinforcing our 'Every Sip Gives Back' promise to Landcare Australia, with $1 from every can sold being provided to fund equipment for the Communities Enhancing Tidal Wetlands project in Queensland, a state that Bob loved and fiercely defended on the environmental front, from saving the heritage-listed Daintree Rainforest from the logging industry, to expanding the Great Barrier Reef Marine Park."
This year, proceeds from sales of Hawke's Legend IPA will assist the Cairns and Far North Environment Centre in funding equipment and resources to upskill volunteers, Indigenous Ranger groups and Landcare groups, as well as increase the capacity of the citizen-science group to obtain data on tidal wetland values and threats.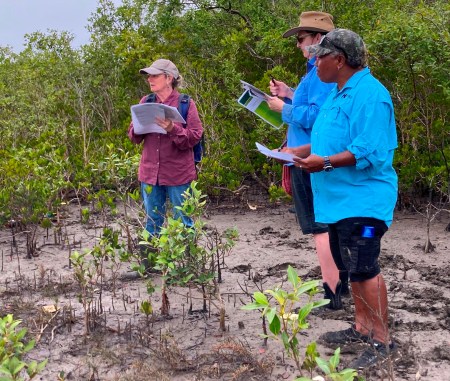 "Mangroves play an incredibly important role in protecting the Great Barrier Reef Marine Park by serving as a coastal break for natural disasters, reducing nutrient runoff from urban and agricultural sectors, and providing critical habitat for migratory birds and fish of cultural and economic importance," said Alex Sinchak, Projects & Events Coordinator, Cairns and Far North Environment Centre.
"Thanks to the support of Hawke's Brewing and Landcare Australia, we will develop and resource community-led, on-the-ground action to address natural and human pressures, such as litter removal from mangroves and increase habitat value with social, cultural, and economic benefits to the Wet Tropics."
Hawke's Legend IPA: brewer's tasting notes
"Brewed with a two-hop combo of classic Amarillo and Eclipse, plus signature malt from the Victorian farm region of Tungamah. Citrus and pine notes surge forth on the nose and palate, with a wallop of back-end bitterness. 2022's Legend IPA vintage is a true belter, full of colour and character, just like the man himself."
Hawke's Legend IPA is available in select independent bottleshops in NSW, ACT and SE QLD, as well as select Dan Murphy's outlets in NSW and ACT.