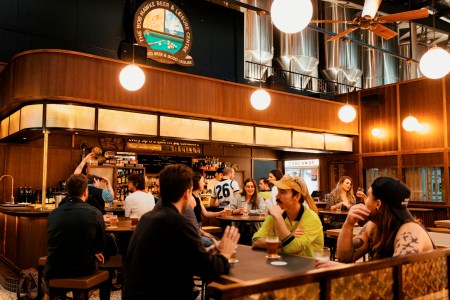 As Hawke's Brewing officially open the doors today on their impressive new venue The Bob Hawke Beer & Leisure Centre, one thing's for certain: the former Prime Minister, that played such a critical role in the brewing company being founded, would be quite partial to it were he still alive to see it.
He'd like the The Public Bar and Pool Room for all their cosy, wood-panelled wall familiarity. He'd like the complimentary Brut aftershave and audible Benaud commentary in the bathrooms. He'd certainly like the nostalgic regional Australia in the 1980s vibe it collectively induces despite it being in the Inner West of Sydney. And you just know he'd love The Lucky Prawn Chinese-Australian bistro complete with Lazy Susan tables.
"And that's the bittersweet bit right now for us," Nathan Lennon told Beer & Brewer, who co-founded Hawke's nigh on five years ago with mate David Gibson in collaboration with the late, former PM.
"We are having a lot of moments where we really wish he could have seen things. We know how much he would have loved it. I think he would be really stoked… and I think we've got the balance right.
"I think we've paid tribute to him but I know that if he was involved he wouldn't want it to be all about him."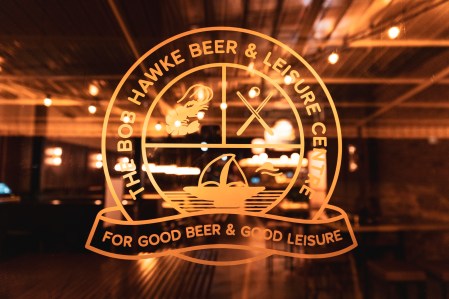 The opening of their venue marks Hawke's full manifestation since contract brewing up until late last year when new head brewer Brodie French brewed their first beers in the 2,100 square metre facility that houses the Leisure Centre. And for all the Australia in the 80s nostalgia the Leisure Centre conjures, it still delivers an equally authentic beer and brewery experience as well.
"Nothing is going to take away the joy of going to the source and drinking from the source," Nathan said. "So regardless (of what else you can experience here) the component of the beauty of going to a brewery, seeing the equipment and drinking straight from the tank is a through-line through everything we will do."
But with so much scale to work with in their leased premises, Nathan said they quickly realised there was room for "plenty of storytelling" to be done as well.
"I don't think that back (when we founded) we envisaged something to the scale of the Leisure Centre.
"What began as a vision for a taproom built up to 'we should probably be thinking of this more like a venue' and 'we should probably be running our own food'.
"From there it all came back to the authenticity of the story and the brand and Bob which started to peel away the concept that exists now – of a really rounded, kind of holistic hospitality experience but through the lens of Australiana, fun and Bob Hawke."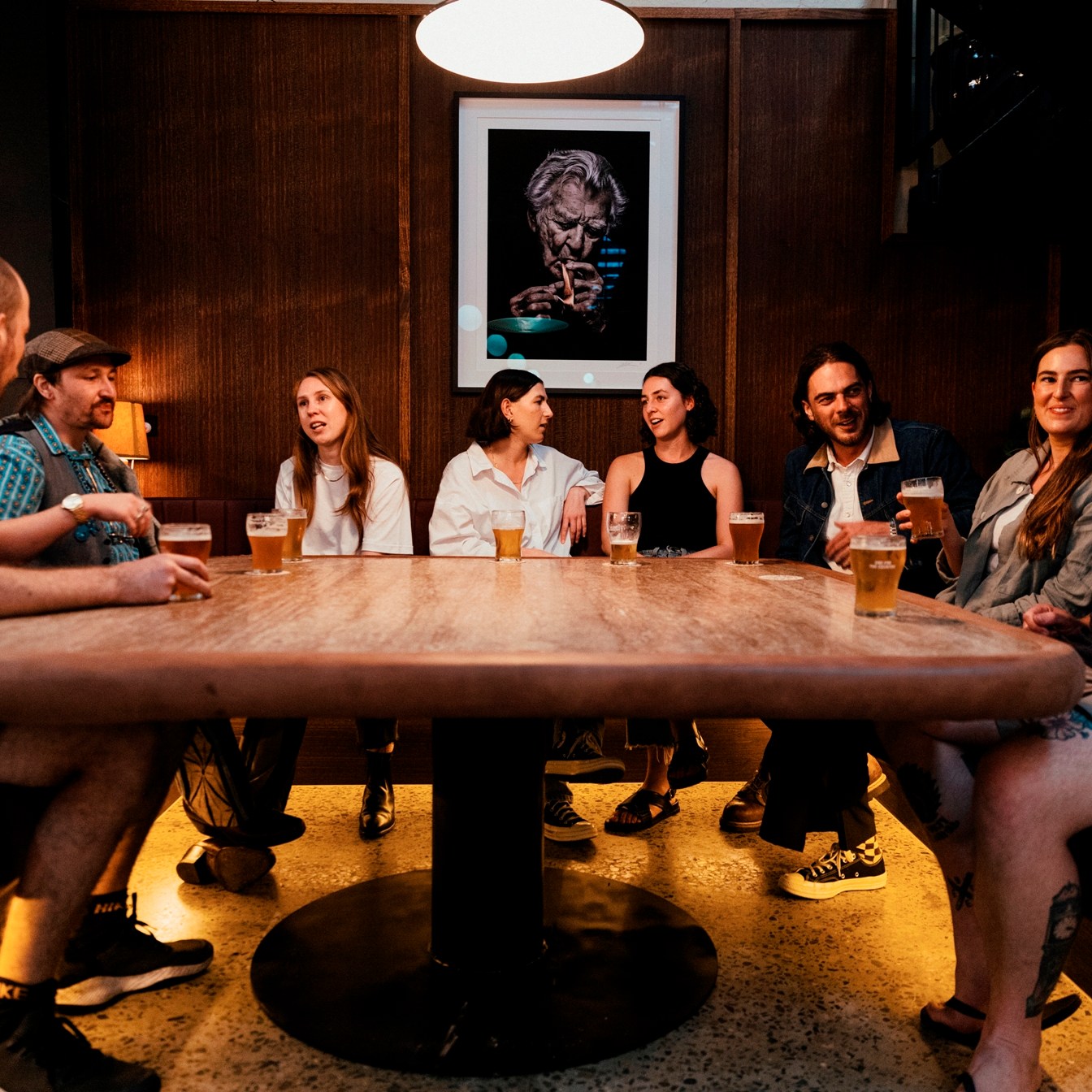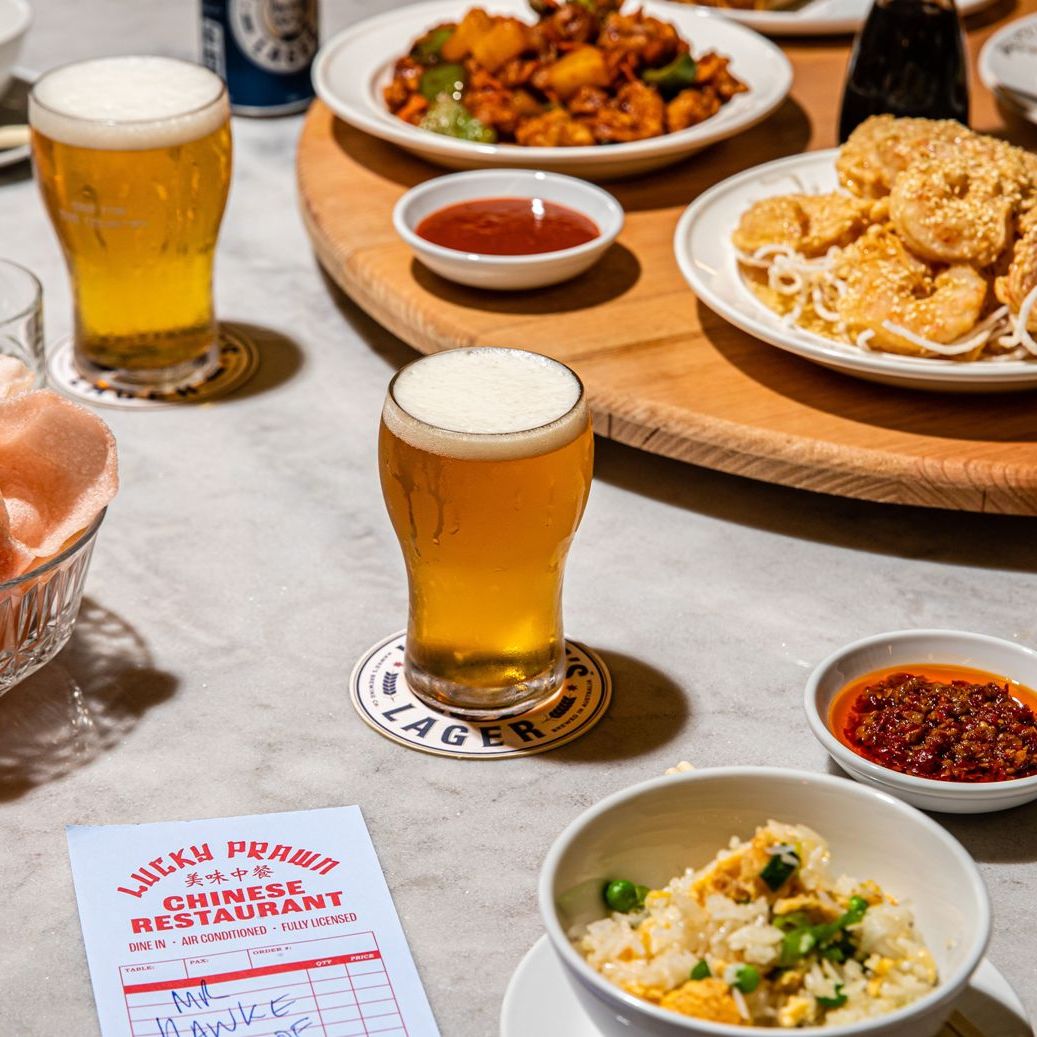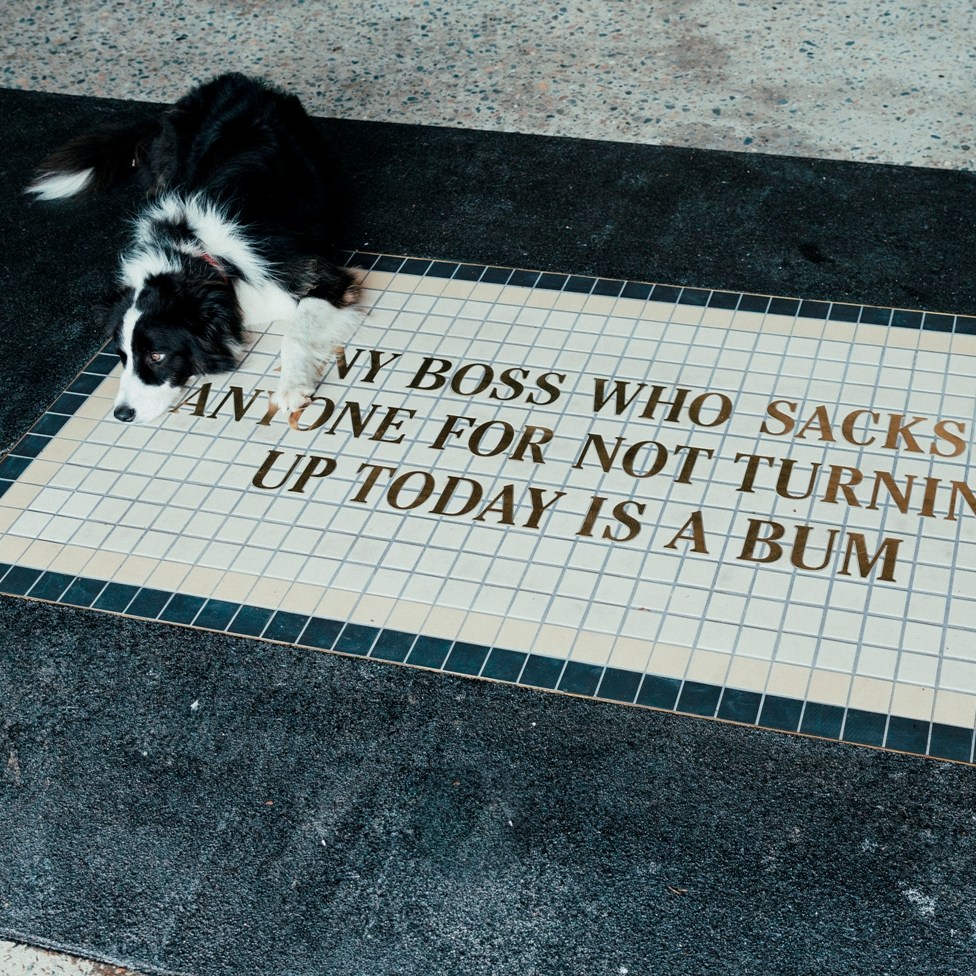 With 10 taps to service in The Public Bar visitors can expect regular limited releases – dubbed "One Hit Wonders" – alongside the core range Patio Pale, Lager and Underdog Session Lager. For opening Hawke's have unveiled an XPA, a Hoppy Sour and an Extra Special Bitter as well as the annually released Legend IPA that honours the former PM's birthday. In terms of any new packaged releases in the future, Nathan said they'll look to their patrons to provide "a sense of confidence (they've) got a potential hit" on their hands first.
Despite all the nostalgia associated with the brand, and now their hospitality venue too, Nathan said its namesake wasn't particularly sentimental to the past. So it's why they've created this juxtaposition of looking back to "the golden age" of their childhoods while implementing a range of sustainability initiatives to ensure they're "future focused" as well – like a roof laden in solar panels and a carbon capture system that harnesses CO2 by-product from the brewery to grow the likes of the lettuce leaves for The Lucky Prawn's san choy bow.
"Bob was only ever about looking forward," Nathan said. "So for us that really made us think 'OK, whilst aesthetically so much of the brand is about recapturing the look of the past, we need to operate the brewery and the business and the culture that runs through it in a forward facing way and really think about what our impact is going to be' – and that's what Bob would really want."
As well as their own environmental initiatives Hawke's have now donated over $360,000 to LandCare Australia and no doubt that will increase now they have their own hospitality offering.
When Nathan and David approached Bob Hawke with their vision for the brand his only stipulation for them to get the nod was that they channel whatever royalties he would generate out of the business to the environmental charity he established in 1989.
That connection now has its own dedicated area in The Pool Room so patrons can soak up that side of Hawke's story while the brewery hopes to host LandCare events and fundraisers in the future.
"We're really keen to connect (LandCare) to the brand more and for us to connect to them more and that this place can mean a lot to them.
"Hopefully it's also a lot of different things to a lot of different people – and hopefully it's all positive."
The Bob Hawke Beer & Leisure Centre is at 8-12 Sydney St, Marrickville. It's dog-friendly and open 12pm to midnight Wednesday through Saturday and 12pm to 10pm Sundays.