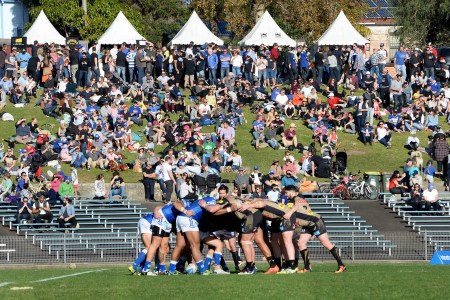 The Beer, Footy & Food Festival (BFF) is back for a second year, taking over the Henson Oval hill in Sydney's Marrickville for the afternoon on Saturday 22 July.
The festival combines full flavoured craft beer with great tasting food and an afternoon spent watching the footy, as the Newtown Jets take on NZ Warriors in one of the most unique home game experiences in the country.
In terms of beers, an exciting lineup of local (and not so local) breweries has just been announced: Young Henrys, Willie the Boatman, Batch, Grifter, Wayward, Akasha, Sauce and Philter will be proudly representing the inner west, with Shark Island, Stockade and Six String Brewing travelling from slightly further afield, and Sample and Colonial making the trip interstate.
Matt Rule, from festival organisers The Music and Booze Co., told Beer & Brewer that The Beer, Footy & Food Festival reflects the changing demographic in Marrickville, bringing together the old Jets supporters with a younger, family crowd.
"It also harks back to those memories that a lot of us grew up with, sitting on the hill with a beer watching the footy.
"There's so many incredibly good brewers in the local area, and we just thought how good it would be to combine a bit of a craft brewery festival with a bunch of the great food operators in the inner west while also supporting the Jets – a combination of all the things we love at the end of the day."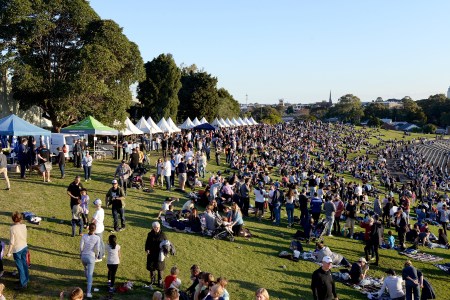 With more brewers and food operators on hand for 2017, Rule is keen for the BFF festival to be even bigger than last year.
"We didn't expect the turnout last year, we had somewhere between three and four thousand through the gates and it was just a huge day, it was unreal – last year we had seven brewers, and at this stage we've got 13 but we might still get a couple more before the day."
The food selection is also proudly Inner West: Newtown's Rising Sun Workshop will be manning the grill, the Lady Hampshire from Camperdown will serve their famous burgers, and Enmore's Cow and Moon gelato will be scooping their internationally-acclaimed gelato – just to name a few.
"We've also got a bunch of kids stuff as well: petting zoos, jumping castles and face painting," Rule adds.
"It's really for everyone, last year there were heaps of families, kids and dogs running around everywhere, and one of the best things about Jets games is that at half time you can jump on the field and kick the footy around."
Gates open at midday, with tickets available via Oztix. For any announcements or information leading up to the day, keep an eye on the Facebook event page.