In Beer & Brewer's first wrap up of 2018, we have the Extra Pale Ale from Little Creatures, Modus Operandi's new Majestic Leopard, two new beers from Black Dog Brewery, Black Beauty Cider from Willie Smith and Colonial Brew Co.'s South West Sour.
Little Creatures Extra Pale Ale
The latest addition to Little Creatures' Single Batch is a 'cranked up version' of its signature Pale Ale.
All the components of that Pale Ale have been dialed up for the first Single Batch beer of 2018. It has a 6.5% ABV and uses Pale malt.
"We thought it would be good to take the path of evolving our much beloved Pale Ale by adding in a little extra of everything," said Russ Gosling, head brewer at Little Creatures Fremantle. "There are liberal additions of Cascade and Willamette and Chinook hops, as well as a dose of dry hops. As it hits your taste buds, citrus, grapefruit and pine hoppy goodness fill your mouth."
The beer has been on sale since 12 February.
Modus Operandi Majestic Leopard
Modus Operandi's first national limited release of 2018 is Majestic Leopard, which will be released on Friday 2 March at a number of venues and stockists around Australia.
The triple dry-hopped beer with plenty of haze features Mosaic, Eukanot, El Dorado and Vic Secret hops. Majestic Leopard has a 5% ABV. Tasting notes include calypso mango, pineapple and jammy apricot aromas and flavours. It finishes with a little body and a low bitterness, according to the brewery.
"The Majestic Leopard is this beer's spirit animal and, like the leopard, this beer has more to it than meets the eyes," stated Modus Operandi. "It's a beer that wants to be bigger."
To find out which stockists and venues will have the beer, check out Modus Operandi's Instagram and Facebook posts.
Two new beers from Black Dog Brewing Co.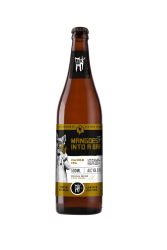 Black Dog Brewing Co. has added two new beers to its range of experimental brews.
The first is a homage to master brewer Simon Edward who brought his Mango IPA recipe to Black Dog four years ago, joined the company and is now the longest standing brewer at the Wellington Brewery. Called Mangoes Into A Pub, the beer features fresh mango puree to provide mango fruitiness in the aroma and on the palate to counter the hoppy IPA character.
"Releasing my Mango IPA like this is something I've wanted to do since I first walked into Black Dog three years ago, so it's exciting to be bottling my recipe as a limited edition," commented Edward.
Launching alongside Mangoes Into A Pub is Black Dog's American amber ale, which is called Carrot Top. The orange-hued beer won Gold at the 2016 Brewers Guild Awards.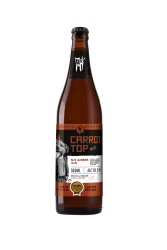 It is a malt forward beer, described as well-balanced with sturdy hop bitterness by the brewery.
Black Dog Brewery is also set to open its new Cuba Street brewery in March.
"The brewery is a home for all brewers, and we are always looking to collaborate wtih brewers to challenge the current beer scene," said Adrian Klemp, 'top dog' at Black Dog Brewery. "Ideas really do come from anywhere here at Black Dog."
The new range will be available from mid-March at Cuba Street Brewery, selected liquor and supermarket stores, and on tap in key accounts across New Zealand.
Willie Smith launches latest single variety cider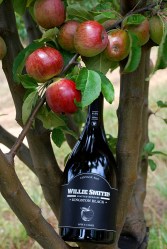 Willie Smith has developed Black Beauty, its latest limited edition single variety offering.
Made using the Kingston Black apple, which originates in Somerset in the UK, the deep golden cider has a 6.2% ABV and is available in 750ml bottles with corks.
Tasting notes from the cider maker include fresh green apple and sherbet aromas, with apple fruit sweetness and spiced apple caramel notes giving way to woody drying tannin and racy acidity. It is recommended to be paired with food such as crab apple slow braised pork knuckle.
"The single varietal program is driven by hand selecting single varietal ferments that stand out in quality and varietal expression," said head cider maker Dr Tim Jones. "Like in craft beer where you see many single hop editions, the Willie Smith's cider making team have been able to develop very special, complex and intense ciders using just one variety of apple."
Colonial Brewing Co. unveils the South West Sour
Colonial Brewing Co. has launched its South West Sour, which is made with Pale, Wheat and Munich malts.
Partially fermented with a natural acidify bacteria in the brewhouse, the beer also uses hops from both hemispheres to provide a tropical aroma with low bitterness to keep the golden sour light and refreshing.
"We're really excited to be brewing something a little different to complement our mainstay ales," said Ash Hazell, head of brewing at Colonial Brewing Co. "It's our first time brewing a sour outside our ultra-limited project range. We're confident that newcomers to the style will enjoy this one as much as we all are right now. The balance of delicate acidity and fresh vibrant hops makes it very drinkable, while showcasing unique flavours of peach and pineapple."