In this week's wrap up, we have Panther Cream from Brewhouse Margaret River, Hopped Cola from Bridge Road Brewers, Miller's Porter from Two Heads, a Session Ale from Yenda, Coopers getting into cans and the relaunch of Cascadian Howl from Modus Operandi.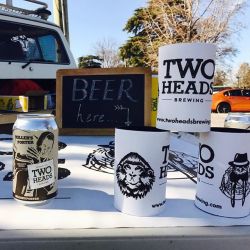 Miller's Porter the fourth canned beer from Two Heads
Two Heads Brewing released its Miller's Porter in cans and kegs, sitting alongside the brewery's Piper XPA, India Papa Alpha IPA and Paleface Pale Ale. Located in Bathurst, the brewery was founded in April 2016.
Miller's Porter is named for the brewery's home – the Crago Mill – which was built as a flourmill in 1906. The porter is made with an addition of toasted malt and has a 5.5% ABV. Tasting notes include hints of chocolate and spacefood sticks and a refreshing bitterness.
To learn more about the brewhouse, bar and restaurant, check out the website.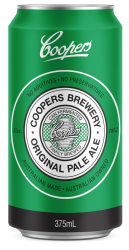 Coopers Pale Ale now available in cans
Coopers Brewery is released its Coopers Original Pale Ale in a can from August. The new 375ml cans are the same price as the 375ml bottle. The launch came about following the success of Session Ale in cans.
"With increasing consumer demand for a can format, now is the right time to release our flagship product," says Cam Pearce, Coopers sales and marketing director. "Consumer demand for beer in cans has accelerated over the past few years as we see cans appealing to a wider audience and also for those occasions where drinkers are looking for the versatilit and convenience that a can format offers."
For more information, visit the Coopers website.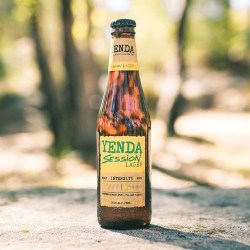 Australian Beer Company releases Yenda Session Ale
Australian Beer Company has launched a new mid-strength beer to complement the existing Yenda Beer range. At 3.5% ABV, this beer was brewed longer for a fuller flavour. Available in 330ml bottles and on-tap, the beer is made with water from the Snowy Mountains and barley from the local NSW Riverina region. Yenda Session is a lager.
"Mid-strengths are the second largest segment in beer, and fastest growing at 16% year-on-year as more consumers are shifting to more sessionable beers," says Yenda beerologist Sam Johnstone. "Drinking in moderation is a key driver for that, mid-strengths are popular because they can be enjoyed for their lower alcohol and their crisp fresh flavours."
To find out where you can get the Session Ale check out the website.

Hopped Cola from Bridge Road
Bridge Road Brewers is set to launch its new Hopped Cola, which is made using Galaxy hops, as well as Vic Secret.
Bridge Road has been making Lemon Lime and Hop Bitters in Beechworth for a number of years to provide a non-alcoholic option for visitors to the brewery. The brewers was keen to expand on the idea of creating non-alcoholic drinks that tie closely to its beers. Made using Galaxy hops, as well as Vic Secret, the Hopped Cola was designed to provide a hoppy punch and a bitter finish to balance the sweetness. The beer will be available for wholesale release from 23 July.
Find out more at Bridge Road Brewers.
Modus re-releases Black IPA
To celebrate its fourth birthday, Modus Operandi has decided to reintroduce its Cascadian Howl Black IPA. Brewed originally in 2017, the beer originates out of the Cascade Mountains in the Pacific North West of the USA and features citrus and resinous North West hops. It is dark in colour with a subdued roast character. The beer has an 8.1% ABV.
To find out about the brewery and its birthday, visit it's website.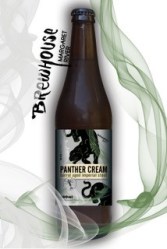 Margaret River releases Barrel Aged Imperial Stout
To help celebrate the 2018 Perth Royal Beer Show, Brewhouse Margaret River has released the latest incarnation of its Barrel Aged Imperial Stout – Panther Cream. The beer, which won gold for best stout, will also be showcased on tap at the brewhouse at a Dark As event on Friday 20 July, which will feature the Backyard Brewing Tournament. It is also available in 500ml bottles.
"We put our gold medal-winning Imperial Stout 'Coupan' into ex-whisky barrels (originally port and sherry)," says brewer Ryan Ashworth. "Aged for two months and blended, the big roasted coffee, vanilla and molasses flavours have melded perfectly with the dark, fruity, raisin and prune."
Find out more at Brewhouse Margaret River.