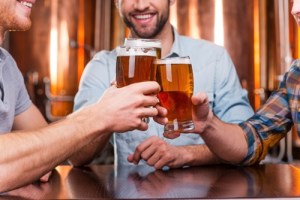 The Beer & Brewer Awards are back, with 13 awards ready to be handed out to the best and brightest in Australia's brewing scene.
Last year, we relaunched the Awards and now it has returned for 2019 with a new category – Best Cider Maker – added to a list that includes Lifetime Achievement Award, Best Brewer, Best Online Retailer, Best New Brewer, Best Best Homebrew Shop and Best Brewery Experience.
Just like last year, The People's Choice allows beer lovers and the wider industry to make their voices heard and cast their votes in three categories: Best Beer Name, Best New Release Beer for 2018, and Best Beer Packaging.
"The brewing industry in Australia is an incredible one, full of people pushing boundaries in quality, innovation and variety," says Charlie Whitting, editor of Beer & Brewer. "We want to recognise those people, places and beers who are driving this remarkable growth and celebrate their achievements."
The winners will be announced in the Summer Issue of Beer & Brewer and interviews with the winners will appear online shortly afterwards.
The Beer & Brewer Awards offer a huge opportunity for exposure, with sponsorship options in each of our categories. To find out more, contact Andrea Diaz on 0416 628 903 or at adiaz@intermedia.com.au.