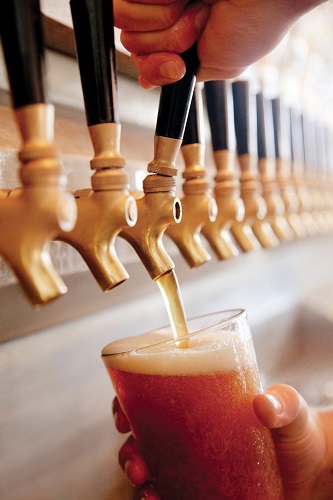 The autumn issue of Beer & Brewer is now on sale, with some amazing features to enjoy with a fine beer… or two if the mood takes you!
This issue sees us celebrate the most important beer in a brewer's recipe book – the pale ale. Every brewery has one and it's usually one of their top sellers, so we're exploring this diverse category and highlighting some of its best examples.
Early autumn is hop picking season, so what better time to learn about this magical bine? We'll be investigating everything you need to know about hops both here in Australia and around the world – how they're grown, how they're used and what they bring to beer.
In the last issue, we explored the rise of the humble tinnie. One fantastic consequence (or indeed a driver) of growing interest in canned beer has been the explosion in amazing artwork and design on said tinnies. This autumn, we take a moment to appreciate the container in which your lovely beer is brought to you, asking the people who created it why they chose their designs and what they about their product.
And speaking of containers, we're also looking at the more technological aspects of keg technology and people working to ensure that the beer that leaves the brewery gets poured into your glass just the way the brewer intended.
Meanwhile, on the homebrewing front, have you ever fancied taking your homebrewing one step further? Homebrewer editor Chris Thomas is talking to some of the brewing industry's biggest names about the steps they took to go from homebrewing in their sheds to pro brewers creating some of the nation's best-loved beer.
Beyond that, don't forget to check out all the latest tasting notes from our esteemed tasting panel, stacks of homebrew recipes for you to try and a trip to Mexico as Ricardo Amare del Castillo takes us through to the taco-sphere!
Beer & Brewer is available at independent bottle shops, homebrew shops and news agencies nationwide. To subscribe, click here.