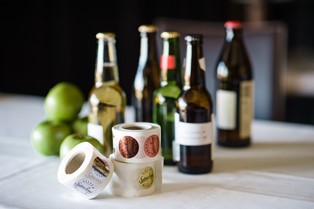 The title of Champion Beer and Cider will be on the line at the upcoming Sydney Royal Beer & Cider Show at Sydney Showground, 16-17 September, 2014.
Prospective winners have less than a week to go until entries close on Wednesday, 16 July.
The Sydney Royal brand hosts the most prestigious and competitive events on the industry calendar with the Beer & Cider Show recognising draught and bottle beers, as well as reflecting Australia's growing love of cider.
Respected industry expert and well-known author Neal Cameron will take the reins as Chair of Judges. Cameron brings considerable industry experience as Head Brewer at The Australian Brewery, tasting panelist for Beer& Brewer Magazine and is an experienced beer and cider judge.
He will lead a stellar judging panel consisting of: Tina Panoutsos, Sensory Manager at Carlton United Breweries; Ian Kingham, Category Lead Beer at Woolworths Liquor Group; Shawn Sherlock, Head Brewer at Murray's Craft Brewing Company; and Karina Dambergs from Dickens Cider and Cider Australia.
The judges will taste their way through a variety of Golden Lagers, Dark Lagers, Pale and Golden Ales, Amber and Dark Ales, Stouts and Porters, Wheat Beers, Strong Beers, Reduced Alcohol Beer, Cider, Perry and Speciality Beer.
"When producers enter their products in the Sydney Royal Beer & Cider Show, they can be assured that they are being assessed by some of Australia's most experienced judges. Sydney Royal always sets the highest standards with its competitions and this year will be no different," Cameron said.
"What makes winning a Sydney Royal medal even more special is the opportunity for producers to brand their product with a prestigious Gold, Silver or Bronze medal. This is a true mark of excellence and something beer and cider lovers can look for when making their in-store purchase."
To enter your beer or cider, click here.
Following the judging is an awards night to honour the best in beer and cider, which will be held Friday 19 September from 6pm on the Skydeck at Sydney Showground, Sydney Olympic Park. Lovers of beer and cider are invited to attend the event, where they will be treated to the best brews matched with an award-winning menu. Tickets are $60 each and are available to purchase online.