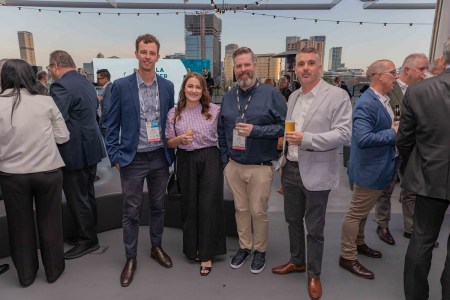 Barrett Burston Malting has announced Steph Howard has been appointed as their new director of sales and marketing.
Barrett Burston Malting has been supplying premium malted barley to customers for more than 150 years and source their top-grade barley from farmers across the country. In 2017 they acquired Cryer Malt, who for the last three decades has been the driving force in growing and developing the Australian and New Zealand craft brewing and distilling industry through supplying the best malt and ingredients.
Steph has been an essential part of Cryer Malt and Barrett Burston for nearly a decade and most recently served as Cryer Malt's national sales manager. With a career that encompasses multiple facets of the industry, Steph brings unprecedented knowledge and experience to this new role. In 2021, she was recognised by the Independent Brewers Association as Young Gun of the Year and last year was appointed to the APAC Division Board of the Institute of Brewing and Distilling.
Steph said: "The drinks industry feels like home to me, and I've spent the majority of my professional career in it. I am proud to be able to make a difference and champion it in my day-to-day life.
"My new role gives me the opportunity to take that further and share my knowledge and expertise both internally and externally to help develop and empower our team and customers."
APAC vice president and general manager Philp Robinson added: "Steph has been a driving force in continuing to build and strengthen our business in the critical craft brewing and distilling business. In addition to being a passionate advocate for the customer, she has also been instrumental in establishing and nurturing strong relationships with our colleagues across United Malt Group, and our major ingredient trading partners. Her appointment is an important step along the path of the continued integration of the BBM and Cryer businesses and a strong demonstration of our efforts to grow, develop and empower our team. I look forward to the significant contribution Steph can continue to make to our business and our aspirations to become APAC's leading and most trusted malt and ingredient supplier."
This is an edited version of a media release distributed by Barrett Burston.