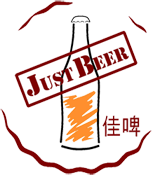 An Australian-owned beer delivery service back in December 2009 won a Business Promotion Award at the China-Australia Chamber of Commerce (AustCham) Business Awards in Beijing.
With auspicious beginnings in a Shanghai lounge room in 2007 JustBeer began with the intention of bringing quality beers into China for the enjoyment of both foreigners and local Chinese.
The founders felt local beers didn't quite measure up to what they were used to, and with a lack of choice when it came to quality imported products, they decided to try their hand at importing and marketing some great Australian beers.
JustBeer are now the exclusive importers into China of such iconic Australian brands as Fosters, VB, Crown Lager, James Boag Premium, Cascade Premium, Redback and Pure Blonde.
While success has been meteoric founder Frank Li is keen to maintain the pace of JustBeer's expansion.
"In just over 2.5 years we have gone from nothing to a turnover approaching 3 million RMB this calendar year.
"We are now very active in every Seaboard province and as far West as the Xianjing province, representing more than 20 Chinese cities in total.
"To keep up with the pace of demand we have just signed a new office and warehouse deal in Shanghai with a goal of doubling turnover in 2010," Mr Li said.
With their products more expensive than locally produced beers, Mr Li said their success could not be simply attributed to homesickness amongst the Australian expatriate community.
"We have also been successful in turning some Australian household names into boutique tastes for Chinese beer lovers.
"For example VB is our biggest seller. It's different to anything else available in China, is easy to pronounce in Chinese and the bottle is distinctive and stands out.
Austrade's Shanghai-based Senior Trade Commissioner Christopher Wright said that JustBeer's success indicated the potential China's rising middle class offered to Australian products.
"With GDP growth expected to reach 8.5% in 2009, and Goldman Sachs recently predicting the Chinese middle class would reach 70% by 2020, consumer demand will continue to diversify and JustBeer are proving that you don't need to compete on price if you can bring quality new products to market," Mr Wright said.
JustBeer have also recognised the potential that exists across the country, not just in the major cities and along the coast.
"We are making a big push into Southern China right now, and perhaps and even greater push into western China. Sichuan province for example is one of our fastest growing markets," Mr Li said.
"The big Australian brewers are now getting behind what we are doing, recognising the strength of our distribution model.
"We also have a goal to help bring other Australian products through our network in China. With all import licenses in place, other beer and wine companies can get their toes in the Chinese market by using our platform and infrastructure.
"Austrade have been a great help to us. They have helped with publicity and introductions to customers," Mr Li said.
CONTACT: David Varga, Senior Media Adviser, Ph: 02 9390 2191, Mobile:
0411 604 755.