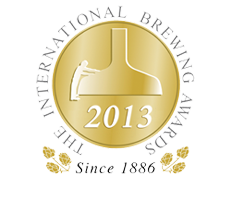 While the official entries for The International Brewing Awards don't open until August, one talented Australian Brewery has landed a spot already. The Swan Brewery, just south of Perth, has landed a free spot for one of their beers in the competition, to be held in the English town of Burton-upon-Trent, next February.
Along with the Warwickshire Beer Company, based in Leamington Spa in the UK, The Swan Brewery was given the honour after winning a recent prize draw held by the event's organisers, Brewing Technology Services. The Aussies won out at the Asia Pacific Convention in Melbourne, while the Brits earned their entry at Society of Independent Brewers (SIBA) conference.
With entries to the awards opening on 1 August this year, the number of hopefuls is expected to easily top the 800-plus received in the 2011 awards.