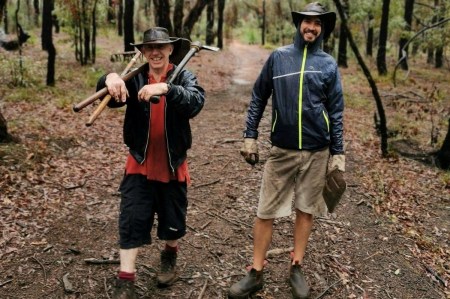 Four Australian not-for-profits are among the 106 organisations globally to share in over a million dollars in funding from Athletic Brewing's Two For The Trails program.
After the US-based non-alcoholic craft brewer's annual donations program was opened up this year to include local groups that work to protect outdoor spaces, Sandy Point Foreshore Committee of Management (VIC), Nature Foundation (SA), Munda Biddi Trail Foundation (WA, pictured above) and Enkindle Village School (QLD) stood out "from an overwhelming number of Australian applicants".
Athletic Brewing's B Corp manager Cara Wilson said: "This year, the donation to these amazing entities focused on public land protection is even more important and impactful, as we see a serious lack of focus and work being done around environmental matters and issues at a national level.
"The calibre of grantee applicants was absolutely exceptional this year, and this encourages us that we're doing the right thing by supporting various entities in making national, and global, scale change for the environment."
Sandy Point Foreshore Committee of Management will use its grant to help fund its upkeep of the 2.5 kilometre Henderson Track near Lorne in Victoria. Nature Foundation, that conserves the 77,000 hectare Hiltaba Nature Reserve at the western edge of the Gawler Ranges in South Australia, said the funding will "significantly help upgrade five breathtaking walking trails and provide five new interpretive signs to enhance visitor experience". The Munda Biddi Trail (MBT) is Australia's longest purpose-built off-road mountain bike trail that's in need of constant preservation. Its foundation said Athletic's "investment… will allow the iconic Munda Biddi to address a range of infrastructure shortfalls". Enkindle Village School, a Townsville primary school which provides "individualised education journeys" for its students, works hard to educate and implement sustainable practices. Their funds will bolster this movement and provide educators with added resources.