The CBIA has sent out a warning that a fraudulent email purporting to be from the
Australian Taxation Office has been received by a couple of breweries. (Image below).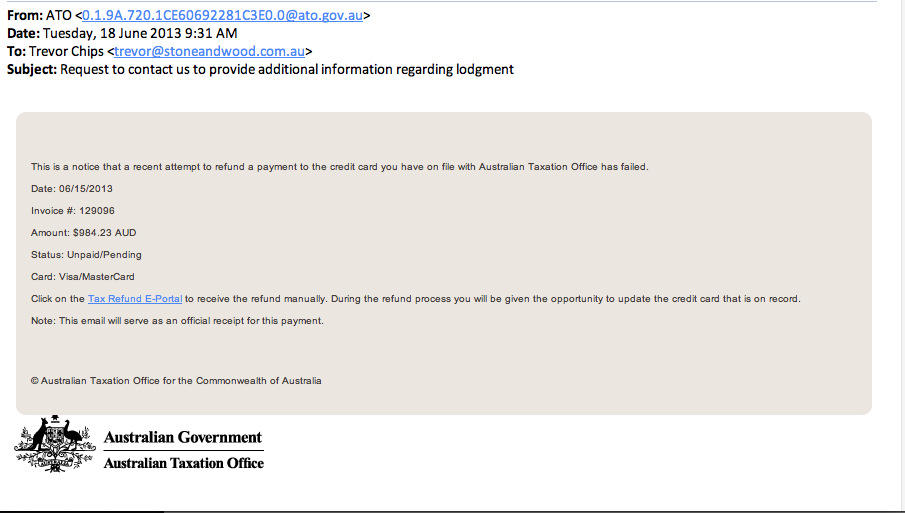 If you receive this email please report it to the ATO by
emailing ReportEmailFraud@ato.gov.au
For more tips on dealing
with this you can visit the ATO's Refund scams page.