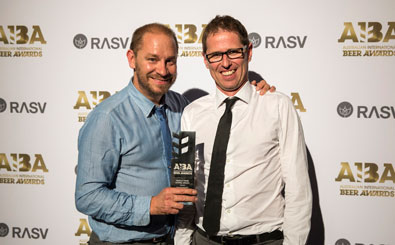 Mountain Goat Beer has today announced that Asahi Holdings (Australia) has taken a "100 per cent ownership stake" in the company.
In a statement owners Cam Hines and Dave Bonighton said: "Over the past 18 years we've been on a determined exploration of good beer. A lot has changed since 1997. Back then we knew that Australian beer lovers deserved more than just bland, yellow fizzy lager, but it was so difficult to find. It's the very reason we started the brewery.
"We are so proud that our loyal supporters believed in us and proved us right, and we're genuinely excited about how the Australian craft beer scene is growing.
"We've been contract partners with Asahi for three years now, and with their expert help our beer has grown in demand, expanded nationally, and found a special place with beer lovers. We are confident that with Asahi on board, we will be able to convert many more people to craft beer than we could do on our own."
The pair went on to say that they will stay part of Mountain Goat Beer.
"We're sticking around. We want to ensure focus remains on the beer: on its quality of course, but also to continue to innovate and collaborate with other passionate members of the craft beer community. This was a key aspect of the sale for both sides," the statement said.
"Mountain Goat will continue to operate as a stand-alone business. Our brewers will continue to brew beer in Richmond, and the bar will remain open Wed & Fri nights as usual."